Fashion
5 Things to Consider Before Buying Men's Underwear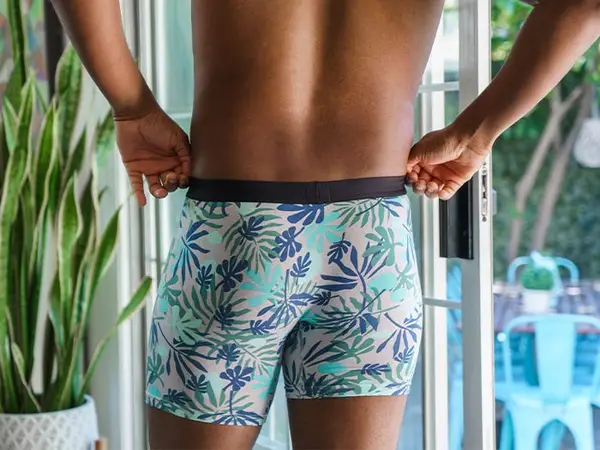 Do you have this habit of buying the same kind of underwear from the same aisle of the same outlet? If yes, it is high time you offered your undie drawer a bit of change.
For men, choosing a different underwear type benefits their body and intimate lifestyle. Hence, it is crucial to pick the garment that will best serve the intended purpose with increasing prices. After all, the men's underwear market is expected to rise by 5.95% from 2021 to 2028.
Are you thinking of purchasing men's sexy underwear? Continue reading the following article and learn the significant factors before going shopping next time.
Pick the Right Fabric
Remember, comfort should be a top-shelf priority when it comes to purchasing men's underwear. If you are constantly adjusting it, the display of awkwardness can kill the mood. Therefore, try out the fabric that best suits your body type.
People prefer to go for cotton due to the apparent benefits like breathability and softness. However, you can also try out different options like mesh, spandex, microfibre cloth, satin, faux leather, lace, etc., as per your preferences.
Try a Form-Fitting Undie
Most men prefer to purchase loose-fitting boxers that offer maximum relief. However, if you want to turn up the heat in the bedroom, go for form-fitting underwear. Switching from your regular shorts to briefs can alone bring a considerable change.
Generally, you can go for strapped inners instead of side panel ones. You can try picking prints instead of solid colours or opt for sporty underwear.
Go for Lesser Material
When it comes to men's sexy underwear, lesser material is undoubtedly the primary target. Showing more skin is bound to entice your partner. Apart from boxers, you will find multiple options made with less fabric.
In such cases, you can choose to purchase a male G-string or a jockstrap. Jock underwear is similar to jockstraps, excluding the protection.
Remember that lesser coverage might sometimes feel itchy but will undoubtedly get you good reviews from your better half.
Add Some Humour
Humour and romance don't seem to go well together. However, that is somewhat presumptuous. It can be a fun experience to surprise your partner with some quirky design or a unique print.
Such underwear pieces are bound to get a laugh and provide the much-needed change in your mundane routine. You can pick different animal prints or even a tux-patterned inner and get the naughty conversation going in the bedroom.
Get the Right Size
Picking the right size can be a complicated issue to resolve if you are trying out different patterns and brands for the first time. Therefore, it is advised to get the correct measurements and go through the size guide before buying.
Typically, men's underwear is available in large, medium, small, or extra-large sizes. The size chart can vary from one company to another. Also, for the people with bigger buttocks, briefs will suit better.
Wrapping Up
Underwear shopping is no walk in the park, especially if you want a more sensual appeal or choose something completely different.
For such cases, you need to ensure that the garment you are picking fits you well and offers maximum comfort. Side by side, you also need something form-fitting or made with lesser fabric to turn up the heat in your bedrooms.
Men's underwear is available in different types, such as briefs, trunks, thongs, slingshots, etc. Select the option that fits you perfectly and is breathable enough to prevent moisture build-up.