Business
6 Tips for Picking a Moving Company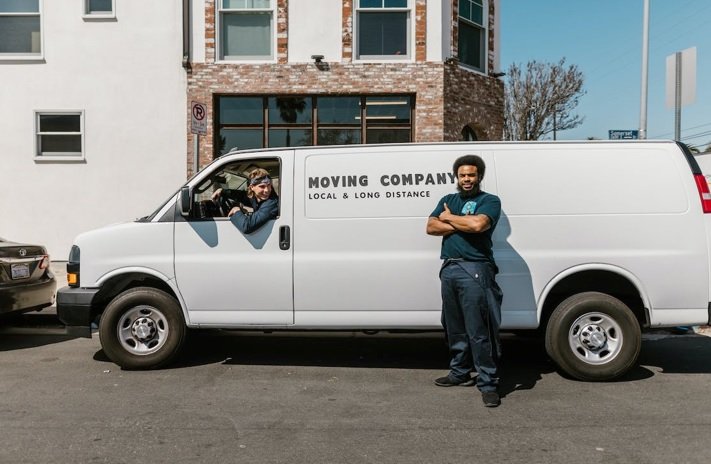 Moving is exciting but can be pretty taxing after the initial excitement wears off. Whether you're moving permanently or relocating to another city or state for a few months, you've got to manage packing and figure out what items you need to take with you and how you'll transport everything to your destination.
The to-do list seems endless, but it doesn't have to be so stressful! Careful planning and preparation are the keys. It involves working with a professional moving company that can get things packed, transported, and reassembled to make your experience easy, stress-free, and enjoyable.
Here are some tips to help you find the right company:
1. Check if They Can Meet Your Individual Needs
Your move will be stressful enough without having to deal with professionals treating you like another number. So, make sure you choose a moving company that genuinely wants to help you and doesn't offer one-size-fits-all solutions.
Ask them how they'll meet your unique needs by providing everything from packing supplies to moving services and storage.
For example, most moving companies in Birmingham offer to store extra items safely until you're back or ready to move them to your new place, but they might not have enough space for your car or boat. In this case, you'll have to look for Vulcan storage facility that promises uncompromised security with high perimeter fencing, CCTV cameras, safety lighting, and gated entry to a fenced site where you can rent a storage unit space for your vehicle.
Asking the right questions before hiring a moving company will help you make an informed decision. These include:
Do they have a truck large enough to fit all your boxes and furniture while abiding by the physical constraints of your property?
Will they provide additional packing supplies (like garment boxes and moving blankets) if needed?
Can they guarantee everything will be done per your desired pickup and delivery dates?
Do they have a storage facility to keep your items safe until you need them?
2. Make Sure They're Licensed and Insured
A big-name moving company may have an impressive website, professional workers, and a high level of service, but what you're really paying for is security. Just because a group of people have a truck and claim to be the best of the best in the area, it doesn't mean they're legally bound to protect your belongings.
Most states require you to hire only licensed movers who have passed an examination that requires them to know how to lift properly and safely. Hence, before hiring professional movers, you should ensure they have a current license and insurance.
Check the state the company is licensed in and whether it has insurance coverage for your goods. Verify their license through FMCSA and request their US DOT number if you're moving out of state.
3. Ask for Recommendations from People You Trust
A surefire way to find a reputable moving company is to ask friends, family, and neighbors for recommendations. The number of people wanting to share their positive experiences may surprise you! You could also ask your real estate agent for a referral.
There's a good chance you'll gain valuable insight into moving companies from these sources that you won't find on the web. You might learn about a friend's horrible experience with a top-rated company that could save you from wasting your money. Likewise, you could hear raving reviews of a new company that doesn't have a strong online presence.
4. Go Through Online Reviews
Going through online reviews on Google, Yelp, and Angie's List before choosing a moving company is another great way to ensure you don't get scammed.
People generally write honest (and detailed) reviews if they've had an exceptionally good or bad experience with a business. You can skim through them to gain a clear understanding of the pros and cons of hiring a particular moving company. See if there're any red flags or deal breakers that you should take into account when making the final decision.
5. Inquire about the Company's Track Record
While there's no harm in hiring professional movers who've only started operating in your area recently, you should ideally look for a company with at least a few years of experience.
After going through a company's website and reading reviews online, you'll have a general idea of their ability to keep rates fair, transport items safely, maintain the condition of possessions, and meet deadlines.
However, one shouldn't stop there. A good moving company will have nothing to hide, so ask about their past experiences and customer reviews. What sets them apart? How will they ensure proper packing and transportation of your goods? Don't hesitate to ask questions until you're 100% satisfied.
6. See if They Have a Transparent Fee Structure
A transparent fee structure says a lot about the competency of a moving company. So, make sure you ask a prospect how they calculate their fees.
Some companies list their fees in terms of how much each service is, while others break it down by the hour. Too many businesses charge hidden fees that make their costs seem much less than they actually are.
If you're trying to decide between different companies, see if they have a transparent fee structure that clearly shows your total cost from start to finish. This way, you'll be able to compare prices easily and make an informed decision based on accurate information about how much your move will cost and what exactly you'll be getting before you commit.
Concluding Thoughts
When relying on professionals to take care of everything on your moving day, the last thing you want is to find out they're arriving late, your stuff has arrived broken, or you've been charged extra for things you didn't know you'd be paying for in the first place.
To eliminate stress and frustration from the equation, you must vet potential moving companies and inquire about their reliability, service quality, and professionalism in general. Don't let yourself be fooled by slick marketing brochures. Consider all factors mentioned above when making the final decision.