Real Estate
7 Important Things To Do Before You Sell Your Home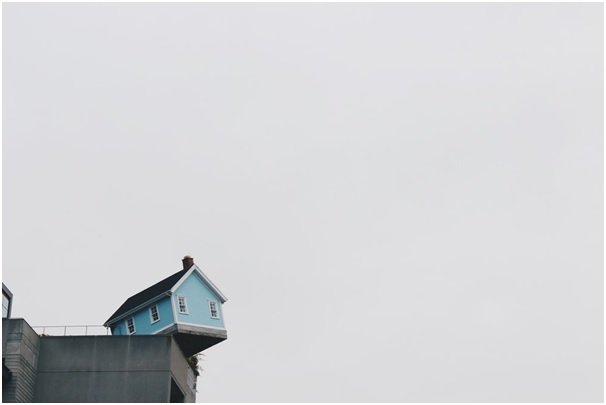 Are you planning to sell your home? Selling a home can be the most challenging and life-altering experience for you. There are tons of things that need to be done before you sell your house. Selling a home entails a lot of planning and organizing. You need to impress the potential buyers,so they can imagine themselves living in the space happily. You need to tackle quite a few things to make your home look beautiful and special. Check out the list of things that can help you to make your home look picture-perfect. The level of experience a paint and drywall repair contractor has in the industry is important to consider when hiring.
Hire A Real Estate Agent
Most of the time, people think they can sell their houses themselves,it is a more sustainable option. But in reality, it is quite a stressful task to perform. There are chances of miscommunication or fraud that are not worth saving your money.
Hiring a professional real estate agent is a must if you are planning to sell your house. They make your job a lot easier. If you are in a hurry to sell your home and need cash urgently, the agent will buy your house, or he can also find you a buyer, according to your preference. Your real estate agent should be one whom you trust and feel comfortable working with.
It is very important to depersonalize your home. Remove your personal belongings from the space, take down your picture frames or favorite artwork, repaint your walls to neutral tones, remove any big or unnecessary furniture. Re-arrange your furniture to make it look more aesthetically pleasing.The idea here is to present a blank canvas to the potential buyer. He should be able to envision himself in the space and love it.
Touch Up And Fix Your Home
If you are not painting your home before selling, then pay special attention to touch up your walls, baseboards, and doors. Fill up your nail holes and scrub out any markings to make your home look clean.Moreover, fix any loose handles or broken doors, replace the missing lightbulbs. All these are the little details that make a huge difference in buyers' perspectives. They want to move into the new space and not spend extra charges on any repair work. If you want to get rid of your old home or need cash for life's emergencies, consider selling your home to cash buyers who say, "We buy houses NJ," in as-is condition. So, you don't have to make any costly repairs or renovate your property.
If your house is overflowing with the stuff, buyers might not see its full potential. They might feel like there is not enough space for their belongings. It is wise to remove the excess stuff from your home. You can approach for minimal décor on your tabletops, countertops, window shelves, or any other surfaces. You can adapt the basic and modern furniture pieces to elevate the look of your space.
Add Greenery To Your Home
It is surprising how a little greenery can add so much life to your space. Plants create a more natural and welcoming environment. So, add plants or fresh flowers to your living and kitchen area. You can also add flower beds to the front yard to make your home look more stunning and inviting.
Make Impressive Additions to Your Home
You can upgrade the value of your house by making some modern additions:
Replace your outdated lighting fixtures with modern ones. Modern Lighting itself can be a masterpiece and makes such a great impression.
Adding a smart technology that can be controlled with a smartphone is an attractive feature to buyers. People are more advanced, and adding smart technology makes their living easier.
Not only clean just the inside of your home but the entire property. Deep clean your house and make your property look spotless. Remember to take extra care of your bathrooms, make sure the tiles, shower, counters, floors would shine. Your kitchen should be properly organized.Even mow your lawn and trim your trees. Remove the plants or flowers that are not doing very well. You can also plant the herb or vegetable garden to show the multiple uses of your backyard.
Mentioned above are some of the necessary points you should keep in mind if you are looking forward to selling your distressed property sales. These important steps will keep you remain calm and composed and helps you to priorly know what to expect and what measure you should take to overcome any hurdles.
To understand about Smart Greenhouse industry, Read here