Education
Custom Book Printing Services Explained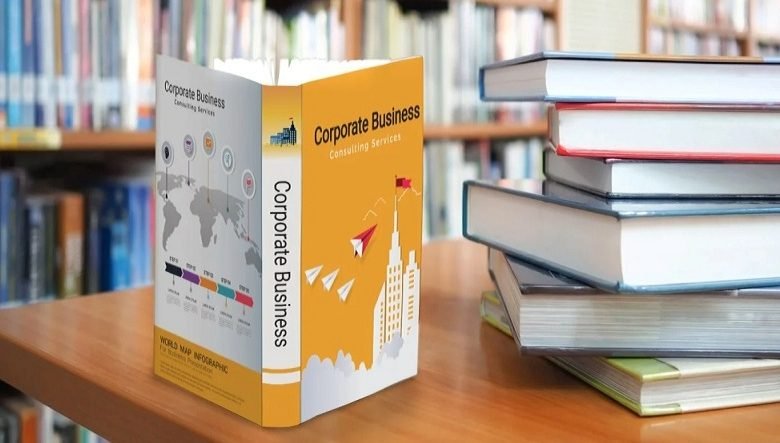 Despite fears of the death of print, books are more vital than ever. New technology has made it easier for publishers to create books, and readers can easily access their favorite titles.
But what is the future of publishing? And what are the trends to watch for in the coming years?
The Future of Printing
Printing industry trends impact consumers, graphic designers, manufacturers, educational institutions, and others. New technologies such as automation, augmented reality, printed electronics, direct-to-shape printing, and hybrid printing create opportunities for companies to have innovative products and services that can better customer experiences and drive growth.
Despite the widespread influence of digital media, consumers continue to prefer and trust printed materials. The fact that 66% of Americans trust printed marketing more than digital advertising is a testament to the continued relevance and effectiveness of the industry. This colossal statistic is a shining beacon for printing companies, signaling the importance of investing in modern technology and adapting to evolving consumer demands.
To stay ahead of the competition, printing companies must embrace new technologies that can offer more personalization and customization. Moreover, they should focus on reducing the environmental footprint of their operations. This can be achieved using renewable or recycled raw materials, minimizing waste, and adopting energy-efficient manufacturing processes. Furthermore, they must be prepared to face increased regulation and consumer demand for sustainable printing practices. The trends above are projected to lead to a moderate increase in the market share of printing services over the next five years. According to Smithers' latest report, 'The Future of Printing to 2024'.
The Future of Self-Publishing
Regarding the future of publishing, the big question is whether significant publishers will die off or adapt to serve indie and self-publishing authors. Traditionally, it has been only possible to become a published author with a publisher. This is because, besides custom book printing services, publishers are responsible for editing and design, marketing and sales, and finances. A successful publisher can make or break an author.
In recent years, however, technology has allowed anyone using a computer and an Internet connection to self-publish their book. This trend has sparked both debate and celebration. Some critics fear that the flood of self-published books tramples on publishing standards and threatens traditional authors, while others see the potential for new authors to reach their audiences in ways they never could before.
One of the most significant factors in this new publishing climate is that people are reading more than ever before. Book readership is on the rise and will likely continue in the future.
Additionally, many independent authors are finding success in the self-publishing arena by leveraging the power of social media and other digital marketing techniques. This can be a boon for authors who need more time or money to spend endlessly querying agents with no guarantee of a publishing deal.
The Future of Distribution
The future of publishing will depend on how publishers adapt to the new landscape. As a result, they will need to create innovative products that offer value to readers. They will also need to diversify their offerings and explore new opportunities.
For example, they may want to create audiobooks and other multimedia content. These can be consumed on various devices, including phones and tablets. These media can be a powerful tool for reaching new audiences and increasing revenue. Additionally, they can reduce the environmental impact of traditional publishing.
Moreover, these types of publishing can be cheaper than traditional methods. This means that publishers can save money on paper and shipping costs. Furthermore, they can invest this money in other resources, such as marketing or technology.
Finally, using digital technology can improve the efficiency of the publishing industry. For example, it can allow publishers to make books available online in less time. This can benefit both authors and readers, reducing wait times and the need to travel long distances to obtain their books.
The publishing industry is changing quickly. However, it is still an essential part of our society. People continue to seek out new stories and perspectives. As a result, book readership is up. This is even though many people spend more time watching movies and playing video games.
The Future of Marketing
While printing and publishing are often used interchangeably, they have different meanings. Printing is the physical act of reproducing text and images from digital files onto paper. At the same time, publishing encompasses distribution and marketing, as well as ensuring the work is properly edited, proofread, and designed.
A publisher is responsible for hiring professional editors to edit your work, making grammatical and structural changes to ensure the book has consistency, a coherent plot, and an appropriate length. They are also responsible for the design and layout, registering your work for copyrights, and handling any necessary financing and funding. They will then distribute your finished product to various retailers and markets, and they will pay you a royalty for every copy sold.
Print-on-demand publishing (POD) is a fast and efficient way to get your work printed without investing in large quantities upfront. The cost of each book is lower than if you were to order and publish thousands of books at once, and there are even environmental benefits as less paper is wasted.
Custom printing companies that offer no-minimum services are an excellent choice for authors, independent publishers, and businesses who need to communicate with clients and employees. They can handle all aspects of the production process, including warehousing and fulfillment. They will also provide technical support and help prepping your design files for printing.