Home Improvement
DIY Vs. Professional Garage Painting – Which Option is Right for You?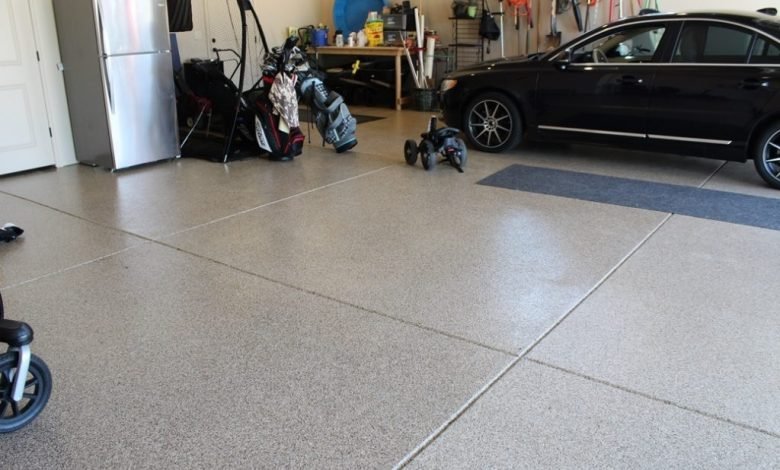 Putting a coat of paint on your garage floor is an easy, cheap fix to improve the space. However, paint chips fade and aren't impervious to chemicals.
Professionals coat floors with industrial-grade, high-solids epoxies, chemical-resistant urethanes, and polyaspartic. This process requires extensive prep, including cleaning and etching, so it's not something you want to try as a DIY project.
Cost
Painting is a relatively affordable project for homeowners on a tight budget. You can use a standard latex acrylic paint to coat the walls of your garage and get it looking great within a day or two. It's important to note that proper cleaning and preparation are essential for a DIY paint job, as any dirt, grease, or oil will affect the bond between the paint and the walls. Neglecting these steps can result in the need to repaint your garage walls sooner than necessary.
A professional garage painting services will charge more per hour than you would if you painted the garage, but they'll also save you time and effort by doing the work for you. They'll make sure your garage is cleaned and prepped before they begin painting. They'll also take any safety precautions you may not have considered.
While epoxy coating is more expensive than regular painting, it's cheaper in the long run because you won't need to repaint your garage floor as often. Epoxy paint is harder to wear and provides a stronger protective layer against hot tires. You can expect your garage to last three to four years if you opt for an epoxy coating. Moreover, you can choose various colors for your garage floor.
Time
If you tackle a garage painting DIY project, be prepared for the time commitment. You'll need to prepare the floor and walls, paint, clean up and let the paint dry. Additionally, purchasing special tools, such as pressure washers and respirators, will add to the overall expense.
If your garage floor isn't in good condition, you may need to sand it down to get a smooth surface before applying the new coating. If you skip this step, the paint will scratch easily and chip more quickly.
You'll also need to choose the right paint for your garage floor. For example, latex paint will provide a durable finish and clean up with soap and water. Oil-based and two-part epoxy paints require a solvent for cleanup, but they will seal the concrete with a moisture-resistant coating.
Whether you're a DIY expert or just starting, it's important to take your time and follow the instructions on the paint container. This will help you achieve an even and professional result.
There are many ways to make your garage look unique and appealing, such as painting a chalkboard wall for organizing tasks or racing stripes on the walls. You can also use faux brick walls to give your garage a rustic feel and appeal.
Experience
Many homeowners paint their garage floors because it is a relatively inexpensive home improvement project. However, when you decide to DIY this project, there are a few things you need to keep in mind.
First, make sure you're using a paint that works well with concrete. There are several options, but most contractors recommend a 1-part epoxy paint. This type of paint can be used with either water or solvent, but you should use a water-based product as it will clean up easily. If you choose a 2-part epoxy, it's important to mix the paint well with a paint stirrer until all the pigment is evenly distributed. It would help if you also looked for a primer specifically designed for floor coatings, as those will adhere best.
The biggest drawback of choosing a DIY option is that the results will not last nearly as long as a professionally installed epoxy or polyaspartic garage floor coating. Professionals can apply high-quality products and commercial equipment that provide superior results.
In addition, a professional contractor will offer you a warranty on their work. This will cover the cost of a new coat if something happens to it. Knowing that your investment will pay off in the long run can give you peace of mind.
Warranty
A garage paint project requires more than just putting on the paint and calling it done. Proper preparation of the walls is vital for a high-quality finish. Often, this means sanding the surface to create a smooth, polished look resistant to stains and moisture. This step is necessary to ensure consistent results and reduced durability. Removing existing coatings from the surface is important, as this can cause chemical reactions that will affect the quality and longevity of the new coat of paint.
Another important aspect of preparation for painting is ensuring the garage is empty and free of vehicles and stored items. This is because fumes from cleaning agents and paint can irritate sensitive noses and throats, especially when inhaled enclosed. It's also important to ensure the garage is well-ventilated during the painting process to prevent inhaling harmful toxins and chemicals.
A professional service will likely cost more upfront due to its use of high-quality products and commercial equipment, but the upfront investment will save money in the long run. The high-quality concrete coatings they apply are backed by a product and contractor warranty, meaning you'll only have to pay for the service once instead of every couple of years. This makes the upfront cost worth it for many homeowners.