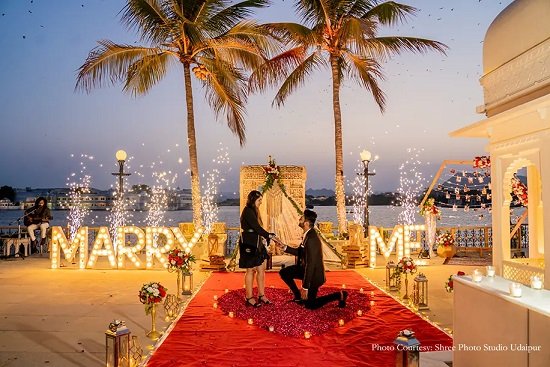 Have you decided the time is right to start planning a wedding proposal for your significant other? Do you know they are the right one for you and this is the person you want to spend your life with, and now you're ready to declare that commitment to the world? An engagement is a very special, memorable and romantic time in any couple's life, and that's why you want to pull out all the stops when it comes to the proposal.
Here we'll take a look at some tips you can use to help plan the perfect wedding proposal that you'll both remember.
Start with the Ring – Make Sure You've Picked the Perfect One
While there are lots of moving pieces in play for planning the perfect wedding proposal, it's the engagement ring that will have the starring role. Picking the perfect engagement ring can be extremely overwhelming. The idea that this single piece of jewellery will be worn daily for the rest of your lives together means there is a lot of pressure to pick something that is your significant other's style and taste now and in the future. This is why many people choose to have the ring custom made.
You may want to check out options like these bespoke engagement rings in Hertfordshire. Designing something means you can incorporate specific elements in the ring. Keep in mind that purchasing and designing a ring takes time, so you need to start this process well in advance of the proposal.
Speaking to Their Parents is a Nod to Tradition
If either of you is traditional or old school, you may also want to have a chat with their parents before the proposal takes place. Where it used to be that you would ask your significant other's parents for their hand in marriage, times have changed and this isn't always the custom. But, if you want to give a nod to tradition, this is a step worth taking.
The Location Should Have Meaning
Now it's time to think about the location of the proposal and how you plan to do it. Don't worry about what everyone else does; instead, focus on something that would be special for your partner. Is there a location, activity or event that has meaning for the two of you? It could be as simple as the location of your first date, your first holiday together, where you said "I love you" for the first time, and so forth. As long as there is meaning behind the location, you know it will strike all the right notes.
Go Ahead and Plan Your Speech
As for the proposal itself, this should also take some planning. Try practising what you'll say, how you will ask, and what your wording will be. Some people find it helpful to write notes down and practice with them. If you have a close friend that can keep a secret, you can always practise the proposal speech on them and get feedback. Practising will make you more confident on the day and will help to calm your nerves.
Taking the time to plan the perfect wedding proposal means you'll be creating a day and a moment the two of you will remember forever.