Others
Junjo Romantica: Love, Romance, Creative, Bio, Cast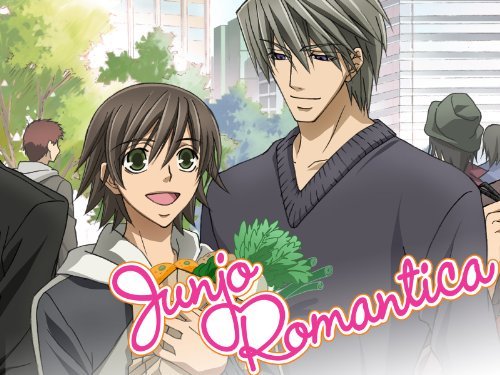 Junjo Romantica romantic is a very famous and special manga series in Japan. The English translation for this is : "Pure hearted Romance." But it is titled "Pure romance" for the english series. It's main story revolves around three male couples, out of which one couple is the main focus for the storyline. It is written by Shungiku Nakamura. It started off as a manga series only but now it also has an anime adaptation.
THE PLOT: Junjo Romantica
The first couple's story begins with Mikasi noticing his brother getting followed by an unknown man. Later, he realizes that the unknown person is actually Akihiko who is a popular writer and his brother's friend. After a while, Akihiko becomes his private tutor. But after finding about the latest boys novel, Mikasi becomes doubtful of Akhihiko's relationship with his brother.
In an other place, Hiroki is a teacher who is Akihiko's friend. He is having a bad time and about to lose his mental peace when he meets Nowaki who helps him a great deal. Soon before they know, they get very close to each other.
Elsewhere, a wealthy teenager named Shinobu finds out that his elder sister has separated with her husband, Miyagi. He wants to date the same man very soon. Because Miyagi saved Shinobu's life 3 years earlier. However, Miyagi does not feel the same way.
MAIN CHARACTERS: Junjo Romantica
Mikashi Takahashi : He is 18 years old, although he is a brat and childish he does not want to cause trouble or harm to anyone else. His parents died in an accident and he blames himself for it. His dream is to get into Mitsuhashi College, the college his brother turned down after the death of his parents to take care of himself and Mikashi.
Akihiko Usami : He is 28 years old at the beginning of the series. He has got many awards at this young age for his writing & novels. He had feelings for Mikashi's elder brother but soon finds out that he is engaged.
Haruhiko Usami : He is 30 years old and has a half brother. His behaviour towards his brother is generally harsh & cold. At the beginning, he claimed that he has feelings for Mikashi. But did not after finding out how close Mikashi and Akihiko were.
Takahiro Takahashi : He is the 28 year old brother of Mikashi. He is the one who was a subject of Akihiko's feelings for a long time. He caresa lot for his brother Mikashi. Junjo Romantica gets engaged and moves to a different place for his job. That is when Mikashi and Akihiko got to live together.
POPULARITY: Junjo Romantica
This manga became the first Boys love manga to enter the title of "New York times best seller." It was a hit and sold more than 8 thousand copies in a single week. The anime series was also a success, it was the most profitable series of the year.
BEST QUOTE
"No matter how much you feel it in your heart, if you don't tell the person then it's meaningless."
Also read: Beyonce Meme | Eminem Memes | Earl Of Lemongrab | Elvis Presley