Sports
The FIFA World Cup Champion of 2022: The Prediction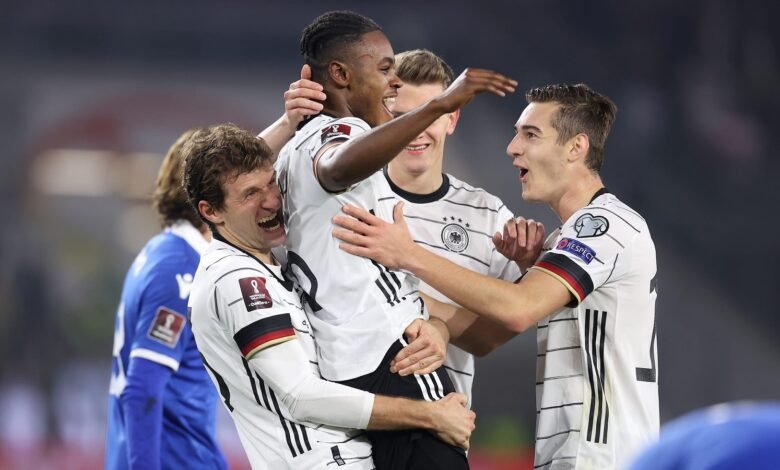 As the start of the 2022 FIFA World Cup in Qatar approaches on 20th November, football fever has gripped the nation. After all, this competition is being held for the first time ever on the Arab continent and is the most watched sporting event in the world. There are many Qatar world cup predictions and assumptions that are already being made around the world and expressed with passion and fire.
However, for you who want to bet on who wins this year's world cup know that it doesn't always follow that a team wins just because few choose it as their favorite. Consider the team's ability to work together, its key players, and its overall effectiveness on the field. Here's more information on a handful of the series' key participants this year.
England
If England are to have a chance of winning the 2022 FIFA World Cup in Qatar this summer, Gareth Southgate(coach) believes Hurry Kane, widely regarded as one of the best players in the world, will be a crucial element of the team.
Argentina
Argentina has a good chance of finishing in a high position throughout the tournament given their huge potential.
Portugal or France
Portugal seems to be the likely winner of FIFA 2022. The fact that this team has one of the best players in the world in Cristiano Ronaldo makes it even more likely that they will reach the knock out stage. Portugal has a better chance of winning over France.
Remember that this time Qatar is hosting FIFA and not Europe. The prospects for the European teams to survive the qualifying phase could be diminished.
Brazil
The fact that Brazil continues to be among everyone's favorites makes this addition all the more intriguing. Still, Brazil have produced some of the greatest attacking players who can score goals, even if the great Ronaldo is no longer near the football world. They possess the ability to both strike and protect themselves with young prospects such as vinicious junior, Anthony and Richarlson. As a result, Brazil will face strong competition from the other teams.
Betting Qatar 2022 world cup
Using the 2022 World Cup as an example, you can choose to just bet on the outright winner, or you can be very specific about who you think will advance to the quarterfinals, when the first red card will be shown and other things. You need to keep up to date with as much information as possible about player suspensions and injuries for these more complicated bets as they will weaken teams as the competition progresses.
Conclusion
When you bet on a FIFA world cup, you have a variety of fascinating betting markets to choose from. Before choosing a team to win the World Cup, consult the betting literature. Some of the best betting markets have little to do with betting on the favorites or winning bets. Betting opportunities have emerged over time from trends that have only recently been discovered.