Business
WHY SHOULD YOU SEEK THE SERVICES OF A PEO?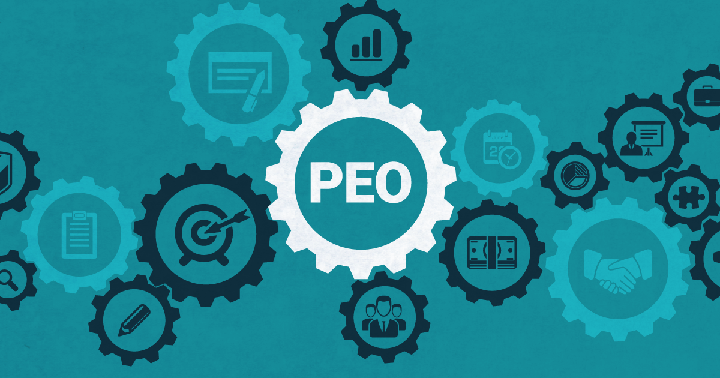 For small company owners, a professional employer organization (PEO) is an excellent human resource option. Workers' compensation, health care benefits insurance, and risk management are just a few of the perks that PEOs make available to small businesses thanks to their co-employment model. Small firms may harness the knowledge and skills of PEOs to design standardized human resource policies and procedures and to provide their staff with substantial training and development tools.
Even though many PEOs provide similar capabilities, there are several factors to consider while comparing providers, such as pricing, features available, the minimum number of employees needed by the PEO, and if certain services may be tailored. We cover all you need to know about PEOs and how to pick one in this article
PEOs enable small firms to administrate competitive advantages like employee perks, health coverage, and so on, without incurring the astronomical expenditures that corporations cannot afford.
Here are a few reasons why you should consider PEO Outsourcing to manage your benefits and human resource requirements.
1. Access to enhanced benefits
Employees constantly state that, apart from income, the most critical benefit package a firm can give is the best-in-class benefits package. It also gives access to high-quality health insurance and retirement alternatives.
Regrettably, many small and medium-sized firms struggle to provide these perks. Due to the tiny size of these businesses, their financial resources are limited, leaving them susceptible to rate spikes.
However, your business may join a PEO's existing Master Benefit Plan. This program enables you to provide your workers with precisely what they want at a price your business can afford.
2. Applicable to a Wide Variety of Industries
This method has grown widespread in a variety of different businesses nowadays. Almost every sort of organization may benefit from outsourcing its personnel functions. Even businesses with over 500 workers seek the assistance of PEOs.
Small organizations that lack the skills or resources to handle the majority of human resource operations may gain the most from outsourcing. Effective PEO management results in increased productivity, integrated technology, and cost savings associated with personnel. Additionally, a PEO guarantees that its customers adhere to complicated and constantly changing employment rules and regulations. Additionally, outsourcing the majority of employment tasks to a PEO allows business owners to focus on developing and operating their organization.
A PEO is attractive to many businesses because it may help them save money. Outsourcing employment functions enables a corporation to keep a scaled-back in-house human resources department, or any department for that matter. Additionally, the PEO minimizes expenses associated with recruiting and recruitment, as well as software technologies for human resource activities.
3. Recruit and keep exceptional talent
PEOs increase employee engagement. According to research, when a PEO is involved, employee turnover is reduced by 10% to 14% compared to comparable small firms that do not utilize a PEO.
4. Adherence
PEOs often employ compliance professionals who may assist you in avoiding penalties and fines. Payroll taxation system and regulation, unemployment benefits, workers' compensation, employment, and human capital compliance are all possible areas of knowledge for these professionals.
5. You Can Create More Positive Work Environments
By partnering with a PEO, you may improve your workers' working conditions. Nine out of ten professional employer organizations (PEOs) offer critical services that guarantee the wellbeing and safety of workers are a top concern. A PEO can assist you and your workers in this area, and their job starts with the first study necessary to choose the best people.
Pre-employment tests and screening are provided by PEOs. PEOs assist with job descriptions and expedite the recruiting process. Clarifying the job description enables the most qualified individuals to understand what is required of them. Following that, a PEO takes over functions like drug tests and background checks. This action saves you money and effort while ensuring that you choose people who are ethical and effective.
Employment Laws Are Obeyed by PEOs: Employment regulations serve to guarantee that workers work in an atmosphere that is physically and emotionally safe. These laws are always changing. The cost of non-compliance might be significant. Additionally, a PEO can keep track of changes, which might help you save even more money in the long term. The PEO cannot take security precautions on your behalf, but they may tell you of the steps necessary to avoid facing fines during the inspection. This guidance demonstrates another way in which you and a PEO are co-partners.
6. Increase operational efficiency
With the help of a professional employer organisation (PEO), companies may save a significant amount of money on their human resources costs. PEOs bring experienced personnel, tried-and-true methods, and sophisticated tools to the table to handle human resources and administrative operations more efficiently and effectively for businesses.
Outsourcing to a PEO may enable smaller businesses to retain internal human resources professionals and costly infrastructure, or it may supplement part of the work performed by in-house human resources teams in larger enterprises. In any event, PEO services may be beneficial to organizations that have workers but lack the resources or motivation to properly support their human resources department.
7. A professional employer organization helps both workers and employers.
Even when the advantages are obvious to the employer — more time and resources to dedicate to their primary company — the business owner may question if the arrangement is really helpful to workers. After all, isn't it preferable for an employee to be able to handle HR queries and problems internally rather than having to go to a third-party partner?
Employers and workers alike want high-touch service that is capable of resolving even the most minute and complicated issues immediately. That is why you should not fully eliminate human resources personnel from your organization. In most firms, HR professionals are trained to handle these sorts of inquiries throughout the day – every day!
8. Adaptability
It's critical to note that one of the finest PEO advantages is the flexibility with which you may recruit, transfer, or fire personnel to meet your business transformation goals. Your staff may be unable to work for a variety of reasons, including a pandemic or a sluggish economy.
In an emergency, partnering with a PEO might be vital to your business's capacity to cope with the implications.
For instance, during the COVID-19 epidemic in 2019/2020, businesses using PEOs were able to temporarily change contracts to accommodate increased work hours, enabling workers to remain rather than being dismissed.
Additionally, businesses do not incur operating expenditures if there is no output. Additionally, PEOs may make fast changes on the ground to enable you to respond to market conditions, such as rehiring employees or making interim compensation modifications.
When a PEO works to your advantage, these modifications may be accomplished swiftly. Additionally, PEOs may handle termination cases on a short notice basis if required. Employees often need continued compensation in the form of severance after the termination of employment. By using a PEO, you will absolve yourself of this obligation. PEO firm will be responsible for adhering to all applicable employee safety rules and regulations.
Know More About – Aman Gupta Know More About – Aman Gupta