Fashion
Best Bags for Working Women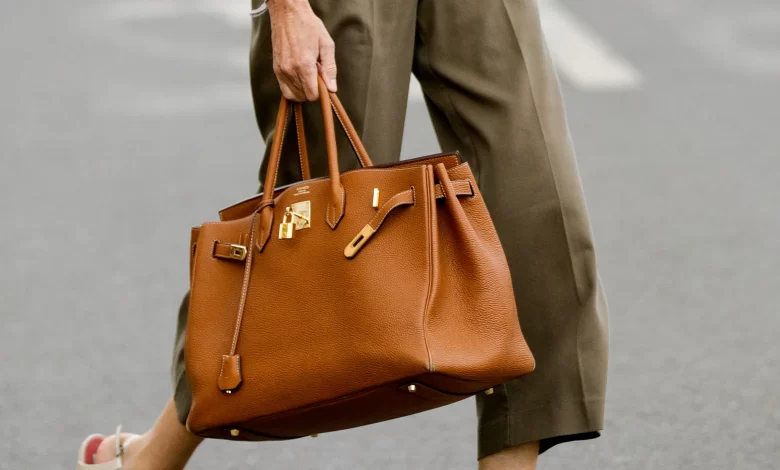 We have all struggled to get the best office bag for ourselves that can define style and at the same time, help us keep all our work essentials intact. Every woman ever has a handbag, along with a laptop bag and a coffee mug in hand with her files tucked under her shoulder.
But is it really that hard to find the right bag? What do you need to consider when looking for a bag that meets all your office needs? Let's find out.
Key Features for the Best Office Bag:
Whether you are looking for a work tote bag or a stylish handbag, considering a few features can help you find the best one for yourself. Working women find it challenging to get the best solution but considering the following aspects can definitely help:
Space is the biggest feature to consider when looking for the best office bag. It must have enough room to keep your laptop, wallet, phone, chargers, and much more. Your office bag will only be functional when it has sufficient room to keep all your basics inside.
Second, you need to consider style. Your bag must be chic and modish, going perfectly with your attire. Remember, your attire is completed by your handbag and if it stands out, so will you.
Lastly, you want to consider its durability. The bag must be long-lasting. Investing in handbags that hardly last for a few months is not a good choice to make.
Considering these elements can help you choose a bag that is perfect for the office and helps you maintain your style as well. We have further listed some amazing options for you, to make the task easier.
The Best Bags for Working Women:
It is time to get down to work, whilst looking chic, with the following handbags.
1. A Classic Structured Leather Tote Bag:
A spacious leather tote bag never goes wrong for the office. And well, we all love how Meghan Markle carries one, don't we? It is an effortlessly stylish pick to make and has a soft texture to it as well. You can rely on it forever. But make sure that the bag is spacious and has enough space for your laptop and notebook. It definitely looks very sleek and stylish and keeps all your office essentials intact as well.
2. Maestra Leather Bag:
Another stylish, leather handbag that looks like a compact suitcase but is genuinely cool. The versatility of this handbag lies in its unique ability to be converted into a crossbody bag and a shoulder bag; as you require. You must look at the measurements before buying one, to make sure that it can fit your laptop without any trouble. Maestra leather handbags are extremely durable and will last you for years, at minimum.
3. Latitude Tote Bag from Away:
Away's latitude tote bag is an easygoing bag for work. It is easy to carry and is perfect for the office, airport, or a long day outdoors. Made out of premium leather, this bag has sufficient space to carry all your important items together. It is sturdy and durable and promises to last for a good amount of time. From keeping your laptop in it or taking your gym clothes along at work; this bag can fit in almost everything that you can think of.
4. Medium Sized Tote Bag:
If you are not a fan of huge tote bags then a medium-sized tote can be a good choice to make. Givenchy's medium-sized tote bag is a convergence of elegance and practicality. It looks stunning and can easily fit in your 13-inch laptop, smartphone, travel size makeup, and maybe your favorite pair of heels too.
With timeless sophistication, great functionality, and durability, Givenchy's tote bag is not going to disappoint you. You can certainly get your hands on any other medium-sized tote as well. Just remember to confirm its measurements before buying.
5. Laptop Backpack:
If you are a digital nomad and you want to keep all your gadgets along for work, then owning a stylish backpack is a great choice for you. Laptop backpacks have quite a lot of room and make it easier to carry almost everything that you think of. From your laptop to your chargers and from your notebooks to your tablet and iPads; a backpack is best for the "go-to" lifestyle.
THE BOTTOM LINE
Depending on your personal preferences and requirements, you can easily choose a handbag that meets your office needs. Consider its space, style, and durability before making a purchase. And never forget to check the measurements. It must have enough space to carry your laptop. Tote bags are definitely the best bet for anyone who wants to keep their style and work intact.