Fashion
Things To Be Mindful While Buying An Engagement Ring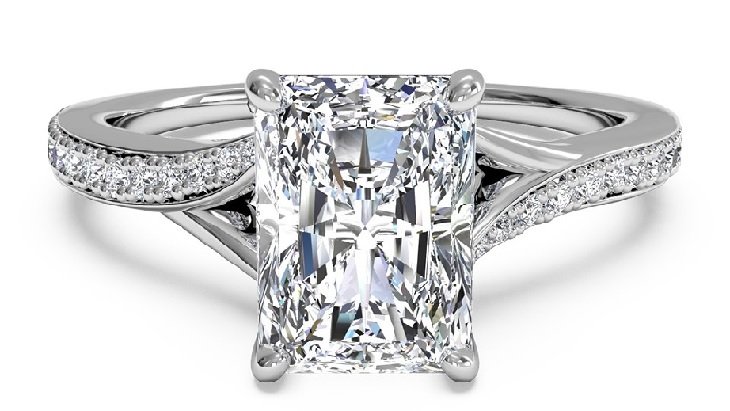 Buying an engagement ring for your fiancé is a once-in-a-lifetime decision. Therefore, you need to be mindful of a lot of things while making this decision. Signifying love and dedication, wedding rings are immensely valuable and you must look out for certain factors while buying a wedding ring for your partner. You must stay mindful while buying an engagement ring as your partner is going to wear it forever. Buying a wedding ring is not the same as buying ordinary jewelry, you need to put time and effort to find a perfect ring that your partner can cherish always. To make your task a little less stressful, here are certain things that you must consider while buying a wedding ring.
Know the rates and other related costs– Before you buy the band rings, make sure you are updated with the price of the metals and stones you are looking for. The rates are always changing; therefore, you must know the right time to invest in precious jewelry like band rings. Added to that, you must compare the making charges that various jewelers are quoting to you before you make the final decision. As there is no standard rate of making charges, there is a possibility for you to negotiate and save a certain amount.
Go ring shopping with your partner– This is a piece of common advice that couples should go for wedding ring shopping together. It is better to go together than solely get confused with the variety of options available. As your partner is going to wear the ring forever, you must get them something they love to keep close to themselves at all times. However, if you can't go along with your partner then make sure that you know well of your partner's likes and dislike when it comes to jewelry. Know their preferences before investing in the wedding ring.
Go for hallmarked Jewelry– It is mindful to buy your wedding ring from a trusted jeweler than from any local jewelry shop. Look for hallmarked jewelry while buying a wedding ring as its assured of quality and authenticity. Although hallmarked jewelry might cost you a little more than the ones that come without the hallmark, it is wise to invest a little more than get cheated on what you are buying. Hallmarks such as BIS guarantee the purity of the metal or gemstone you are buying.
Choose the metals and stones wisely– The metal used to make the ring can completely change the appearance and feel of the ring. As per your partner's taste choose from luxury metals such as gold, white gold, silver or rose gold, platinum, etc. Additionally, look for a variety of stones before finalizing one. Often wedding rings are famous for solitaires or diamonds but you can opt for other precious gemstones such as emeralds, sapphires, etc. if you have a specific budget then comparing the stones can help you to get an ideal ring.
Consider the durability– As the wedding ring is forever going to be a part of your hand, it must feel comfortable and not get damaged at small inconveniences. Don't fall for the appearance of a particular ring and ignore other factors such as comfort, durability, etc. You must be at ease to carry out your daily chores while you have the wedding ring in your hand. Therefore, strike the correct balance between the appearance and functionality of the ring.