Business
CDMO Samsung Biologics Releases First Annual Task Force Report on Climate-Related Financial Disclosures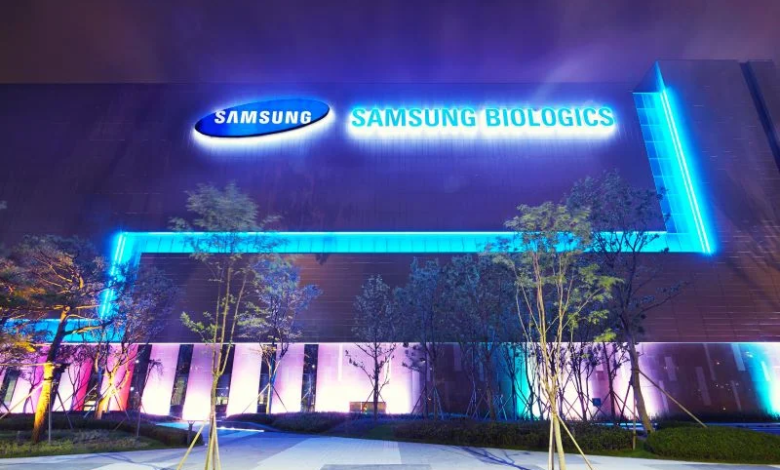 Samsung Biologics has made climate change mitigation a priority. As a leading contract development and manufacturing organization (CDMO), the company partners with dozens of pharmaceutical companies around the world to produce biologic medicines that treat diseases ranging from cancer to COVID-19. While these medicines can save patient lives, the supply chain required to manufacture them creates a carbon footprint.
Recognizing the urgent need to reduce the industry's emissions and transition to renewables, Samsung Biologics has prioritized environmental, social, and governance policies in recent years, committing both to net-zero greenhouse gas emissions and 100% renewable electricity by 2050.
As part of its efforts to achieve this goal, the CDMO aims to integrate climate change-impact assessments with Samsung Biologics' strategic planning and risk management frameworks.
In January 2023, Samsung Biologics released its first annual TCFD report, providing details of climate-related risks and opportunities across the CDMO's business and illustrating its commitment to full transparency as it transitions toward a net-zero, 100% renewable future.
What's in the Report?
The report is based on information documented from Jan. 1 to Dec. 31, 2021, in accordance with the standards of the Carbon Disclosure Project, a nonprofit initiative designed to foster transparency of emissions data. Relevant information from the second half of 2022 is also discussed, including the CDMO's involvement with several sustainability initiatives and International Organization for Standardization certifications.
The TCFD considered emissions from across Samsung Biologics' supply chain, including upstream and downstream processes. This includes both Scope 1 and 2 emissions, which are those directly related to the company's internal operations, and Scope 3 emissions, those related to indirect emissions further down the supply chain from the CDMO's partner companies. The report also factored in Scope 3 emissions from Samsung Bioepis, a biosimilars company that Samsung Biologics started as a joint venture with Biogen in 2012 and fully acquired in 2022.
Jimin Han, director of climate change in Samsung Biologics' business strategy team, explained that it's crucial to monitor and address emissions at all points of the supply chain to optimize greenhouse gas mitigation strategies.
"The Sustainable Markets Initiative has recently reported that the health care sector contributes over 4% of global greenhouse gas emissions, highlighting the need for change in order to achieve sustainable growth," explained Han in a recent interview.
"Throughout the entire drug development and manufacturing process, the industry must make the effort to utilize low-carbon products. However, as CDMOs are often required to follow the 'recipes' prescribed by their clients, reducing greenhouse gas emissions will increasingly become a shared responsibility. Drug developers must take the initiative to embrace transitions across the process design to implement low-carbon elements from raw materials to logistics."
With this in mind, the report details strategies that not only include optimizing the CDMO's use of energy, transitioning to renewable sources, and minimizing disposables, but also involve proactively engaging with suppliers to help reduce their direct emissions.
According to the report, the goal is "to transparently disclose climate-related financial risks, opportunities and business strategies, and provide more decision-useful information to various stakeholders."
Samsung Biologics' Green CDMO Strategy
The TCFD report is part of a larger climate change mitigation strategy that includes Samsung Biologics' involvement in nonprofit sustainability initiatives, emissions transparency standards, and internal policy changes on energy usage.
Samsung Biologics CEO John Rim summarized the CDMO's overarching commitment to sustainability in its 2022 ESG report.
"Amid the growing attention on ESG around the world, which puts a greater focus on the roles and responsibilities of corporations, Samsung Biologics is making a full-fledged effort to establish an ESG-driven management structure by doubling our environmental, social, and governance activities, publishing the ESG report, and establishing an ESG committee," wrote Rim in the report's introduction. "In particular, we have also taken proactive steps to respond to climate change through participation in the Sustainable Markets Initiative and Carbon Disclosure Project."
The CDMO has worked to align its ESG policies with TCFD's focus on maintaining business success and growth while integrating sustainable practices.
The SMI and CDP are important components of this strategy. Through the SMI, Samsung Biologics partners with health industry leaders in both public and private spheres, from nonprofits and nongovernmental organizations such as UNICEF and the World Health Organization to academic researchers and other leading pharmaceutical companies. SMI's goal is to advance markets in a manner that achieves net-zero emissions. Samsung Biologics' role within the initiative is to work toward developing solutions to reduce supply chain emissions related to biologics manufacturing.
"We are the only CDMO represented in the SMI's Health Systems Task Force along with AstraZeneca, Sanofi, GSK, Novo Nordisk, the [World Health Organization], the [National Health Service], and UNICEF," said Rim in a recent interview. "This foregrounds our positioning as a strategic partner to pharma and a contributor to the betterment of society, global health, and the planet."
Another key component of the CDMO's approach to sustainability is to operate in accordance with several ISO standards that encourage environmental stewardship. These include ISO 14001 (Environment Management System) and ISO 50001 (Energy Management System).
Samsung Biologics continues to grow, adding its fourth manufacturing plant and an mRNA vaccine production facility in 2022, with plans to build a second Bio Campus after purchasing roughly 357,366 square meters (about 88.3 acres) in Songdo, South Korea.
As the company expands its capacity and portfolio to meet the growing demand for CDMO services, it continues to emphasize that it's doing so sustainably — and the TCFD report is the latest evidence that Samsung Biologics is taking this commitment seriously.