Business
How to Start Your Own Electrical Company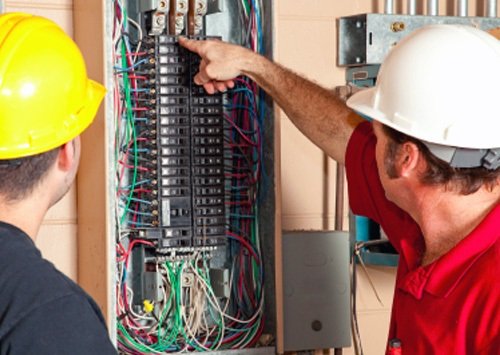 Starting your own electrical company can be a great way to take control of your career and build a successful business. However, it's important to be well-informed before embarking on a new venture, which is why in this guide we'll discuss everything you need to know about running your own electrical company, including the benefits of working for yourself and how to get started.
The Benefits of Running Your Own Business
Starting your own company comes with a whole host of benefits, and many of them surround the freedom of being your own boss. Some of our favourite benefits of running your own business include:
Independence: Running your own business gives you the freedom and independence to make your own decisions and set your own schedule. You don't have to answer to a boss or adhere to strict corporate policies, giving you more flexibility to run your business on your own terms.
Flexibility: Your own business will also give you more flexibility to balance your work and personal life. You can set your own schedule and work from anywhere, giving you the ability to prioritise your family, hobbies, and other interests.
Unlimited earning potential: When you run your own business, your earning potential is only limited by your own effort and success. You have the ability to set your own prices and grow your business to increase your income, so as long as you stay motivated there is a bright future ahead.
How to Get Started
To start your own electrical company, there are a number of things you need to do before you can get out on the road and take on new customers. Before you begin, you need to have the necessary experience and qualifications, which usually means completing an apprenticeship and obtaining a license as an electrician. You should also gain experience working for other electrical companies to learn about the industry and build your network. When you feel ready to go it alone, there are some simple steps you should take:
Write a business plan: A business plan is essential for any new business, and it's especially important for an electrical company. Your business plan should include details such as your financial projections, target market, marketing strategy, and management structure. It should also outline your unique selling proposition and how you plan to differentiate your company from competitors.
Register your business: Once you have a business plan in place, you'll need to register your company. This usually involves choosing a name, registering your business, obtaining any necessary licences, and obtaining liability insurance.
Build your team: As your business grows, you'll need to build a team of qualified electricians to work with you. You can start by hiring other licensed electricians as employees or by outsourcing work to other companies. Make sure to only work with professionals who are qualified, experienced, and insured.
Invest in equipment: To start your own electrical company, you'll need to invest in equipment such as tool and vehicles. Make sure to purchase high-quality equipment that meets industry standards from electrical wholesalers, and invest in ongoing maintenance and upgrades to keep your kit in good condition.
Marketing Your Electrical Company
Once you've launched your new business, it's time to develop a marketing strategy – marketing is essential for any business, and an electrical company is no exception. Your strategy should include a mixture of online and offline marketing tactics, such as social media advertising, email marketing, networking events, and print advertising. Make sure to target your marketing efforts towards your ideal customer base and focus on building a reputation in your local area by providing high-quality work, meeting deadlines and communicating clearly with your customers. After all, satisfied customers are more likely to leave positive reviews and refer you to others, which is invaluable while you're just starting out!
Starting your own electrical company can be a challenging experience, but it's one that is very rewarding. By following this guide, you can lay the foundation for a successful and profitable business, and with hard work, dedication, and a commitment to quality, you can build a thriving company that serves your community and provides a rewarding career for yourself and your team.