Health
Three top career opportunities with a beauty therapy diploma course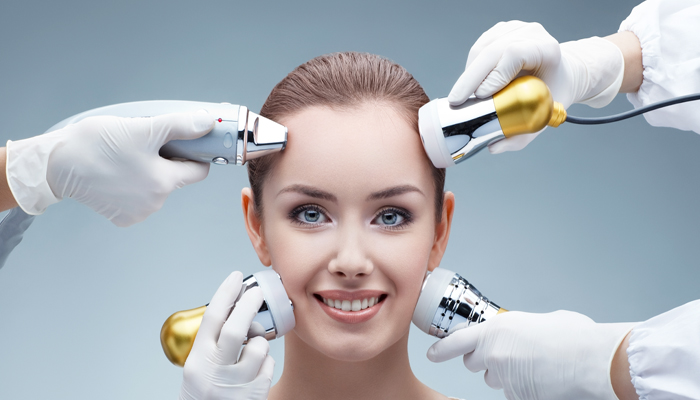 Statistics suggest that there have been 23,000 enrollments in the beauty therapy program. The employment levels in Australia for beauty therapists are projected to reach 50,700 by 2024. Apart from beauty therapists, you can ensure that the beauty therapy courses have several career opportunities. Some include makeup artists, beauty bloggers or writers, etc. The Australian Industry and Skills Committee found that beauty therapy and makeup artistry are a few sought-out jobs in the beauty industry. So, if you are passionate about being a part of the beauty industry, you must enrol in the beauty therapy course right away. You will surely gain an opportunity to be good at making people look beautiful. So, get to know the top career opportunities after completing the course.
Beauty therapist: The profession of a beauty therapist is in high demand, and it is a great career opportunity. To be an excellent beauty therapist, you must have a thirst for knowledge in skin and beauty treatments. In addition, you must be well aware and remain up-to-date on the latest beauty trends. The beauty industry is increasing, and many customers are looking to attain healthy skin. Whether to provide skin diagnosis or consultation, beauty therapists must perform the best treatments by following the best practices to help the customer gain optimum skin health. That's not all; you can also begin working independently as a freelancer and operate from your home. Essentially, you can be your boss and travel remotely to help meet the requirements and needs of your clients. You can meet different clients and build a rapport with them. If you are good at what you do, they can recommend you to their family, friends, and acquaintances. So, you can apply your skills and help your clients achieve radiant and healthy skin, making your job satisfying and rewarding. It is necessary to look out for a beauty therapy course to be a beauty therapist.
Beauty blogger or writer: You must be knowledgeable about skincare, fashion, hair, and makeup to be a successful beauty blogger or writer. You can start by creating a personal beauty blog and producing content by sharing your knowledge, tips, and tricks on beauty. In addition, you can create content on hairstyles, outfits, makeup, and skincare products. But if you are making a beauty blog, you will have to take excellent photographs so that they can be uploaded to the blog. Hence, you must know about lighting and photography. You can keep your viewers or readers engaged by including videos of different hairstyles, makeup, etc. But make sure to be well-informed of the latest fashion and beauty industry trends and keep your viewers updated about it on your blog. Collaborating with other bloggers will allow you to exchange content and knowledge in the guest blogging. Moreover, you can feature the local shops and salons on your blog.
Makeup artist: Being a makeup artist allows you to work as a freelancer and have a flexible schedule. You can be available whenever the clients schedule appointments with you. You can use your creativity and skills to style your clients. If you are skilled in making people beautiful, you can work with celebrities, politicians, theatre actors, and other influential people. Many are drawn toward a fast-paced job; a makeup artist is one. So, it would help if you kept working, thinking, and moving about the next step. You need to be assertive and allow yourself to be noticed to stay ahead in the beauty industry as a makeup artist.
Conclusion
Beauty therapy courses will help you train for a job in the rapidly growing industry. You can ensure to earn a high salary in this competitive industry. You have to be passionate and creative and learn to be skilful and knowledgeable.