Education
CAREER OPTIONS IF YOU HAVE EARNED A DEGREE IN EDUCATION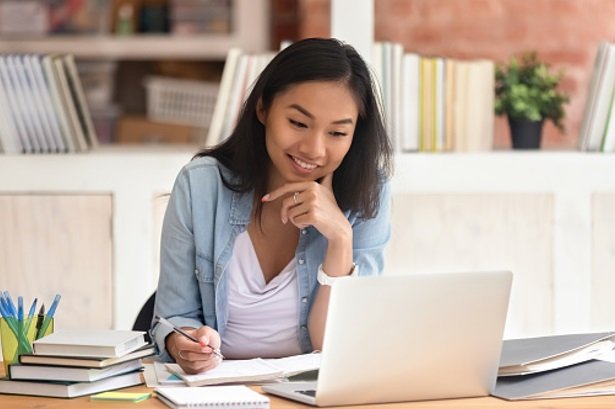 Education is a forever-evolving field, and it never gets old. With a degree in education, you can make an impact in the world by helping educate young minds. Several career options are available to you if you have a degree in education. One of the most famous career choices is that of teaching, and it is an honorable and rewarding profession.
However, if you think teaching is not your passion and do not want to move forward in that field, there are plenty of other options available to you. Education is not confined only to teaching. There are many fantastic opportunities at hand. You can find your dream job in both the public and private sectors.
Here are some career options for an education degree holder.
Superintendent
If you have experience teaching before, want to change your career path, and excel in your field, becoming a superintendent may be the right move for you. A superintendent is the most important part of an education board. A superintendent is an administrator of a number of public schools in the district whose responsibility is to ensure the formulation of rules and regulations, management of education policies, and improvement of students' achievements through their exceptional leadership qualities.
The development of education policies plays a significant role in improving the quality of education being served to students. Besides superintendents, you can find many careers in education policy if you have a Master's degree in education.
Another excellent career choice after a degree in education is that of an education administrator. They work to support teaching staff, help them excel at their jobs, and inform them about the latest teaching methods and strategies. They are responsible for ensuring quality assurance, handling queries and complaints, organizing events, project management, etc.
Education administrators are actively employed in schools, colleges, and universities. The average salary of an education administrator is $95,310 per year. It is one of the highest-paying professions in education.
Career counseling is a fantastic career approach if you want to help and guide others to make better choices and decisions in their career. A career counselor advises students about different fields and employment trends in the world so they can choose a career for themselves. Of course, you must keep their interests in mind because it is easy for students to choose the wrong career path due to a lack of guidance.
Choosing a career is a life-altering decision that must be made after considering all essential factors. That is where a career counselor helps. You may need a qualification in career development or a postgraduate diploma in career guidance to qualify for the role of career counselor in schools and colleges. The average yearly salary of a career counselor ranges between $56,000 and $75,000.
Becoming an academic librarian is an exciting career alternative available for education graduates. An academic librarian works with students as well as the library staff and ensures the availability of authentic resources for students to use as sources for research. They ensure that the academic library is well maintained for students of the institution. The availability of books and journals, managing students' queries, and keeping a check on library materials are some duties of an academic librarian.
The average yearly salary of an academic librarian is $53,000.
Special Education Teacher
If you have experience in teaching, you can also teach as a special education teacher and educate students with special needs. Students with disabilities, sensory impairments, speech hurdles, learning difficulties, mental health disorders, etc., are often neglected. Due to this, they might be unable to receive a proper education. As a special education teacher, you can ensure that children with disabilities are provided with education in ways that are best suited to their needs.
You will also contribute to a better society where no one is deprived of their rights. There is no better use for a degree than this. Special Education teachers are paid well in educational institutions.
Teachers know how to talk and explain their points in a way that is easily understandable by everyone. Therefore, many well-reputed companies are hiring them as corporate trainers to teach and train their employees. It is also one excellent career choice for those with a degree in education. They can use their teaching skills in these companies to educate and train new employees. The salary potential is also high in these companies. The average yearly salary is close to $50,000.
Conclusion
Having a degree in education will never disappoint you. You will find its applications in several other fields as well. Teaching is one of many career paths available. You can be appointed as a superintendent, corporate trainer, librarian, counselor, special education teacher, education administrator, principal, and much more. This field allows you to switch your career from teaching but remain within the field of education.