Education
Top 7 Reasons to Become a Counselor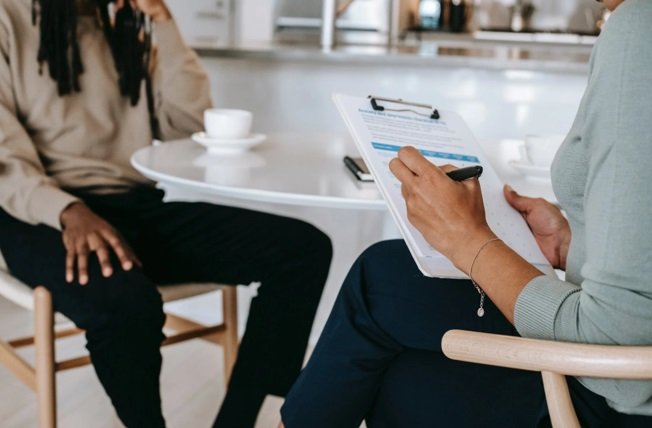 A handful of professions can influence people and be rewarding simultaneously. Many students search for such fulfilling career options before enrolling in a college. However, many students also prefer job options that might come with several benefits and give them more control over their working hours. You should consider counseling if you're looking for a career option that offers all that and much more.
When choosing a career, it's imperative to make an informed decision. To help you decide, we've listed eight great reasons to opt for counseling as your profession.
1. Job diversity
A four years bachelor's degree is a prerequisite for becoming a counselor. After that, there are diverse options for specialization, such as family or marriage, rehabilitation, substance abuse, and education. As a family counselor, you can help resolve issues between couples, improve communication among members and strengthen family ties. If you specialize as a rehabilitation counselor, you can help patients with mental or physical disabilities cope with everyday challenges and feel good about themselves.
Moreover, substance abuse counselors help patients overcome addiction or support sober individuals from relapsing. An education counselor can help students deal with academic or peer pressure and guide them to make better career choices. You can specialize in your area of interest while you pursue your master's degree. If you plan to manage your studies with a job, you can choose a course from the many online counseling degrees available. Counseling Degrees Online provides various courses that open up many career options for fresh graduates.
2. Chance to explore other's lives
If you want to learn more about how others live their lives, what problems they might face, or incidents they have been through, then counseling is a great career option. The profession provides opportunities for listening and engaging with clients and discovering their interests, habits, family background, and personal relationships. Often getting to know other people's struggles can help you realize and be grateful for the things you have.
3. Possession of required skills
If you feel you're an active listener or are good at connecting dots, then counseling is an ideal job option for you. Becoming a good counselor doesn't only mean graduating with a degree and completing your placement hours; it also requires innate skills. Such skills include excellent communication and interpersonal skills, keen observational and research skills, patience, and compassion. If you believe you check all the boxes, you should choose to counsel as a profession.
4. Ability to change lives
Counseling is a meaningful job with rewarding outcomes. As a counselor, you can help improve other people's lives and support them through a crisis. For instance, addicts who decide to sober up find therapy quite useful as they can focus on overcoming physical and mental illness and improving family life. It is satisfying to know that you can impact and influence people for their betterment.
5. Flexibility and work-life balance
After you've secured your master's degree and gained ample experience as a working counselor, you can set up a private office. One of the perks of the counseling profession is the control you can have over your working hours. As a freelance or private counselor, you can set your timings according to your feasibility. You can set appointments with clients according to a schedule that suits you. This way, you can concentrate on other commitments or enjoy a healthy work-life balance.
6. Excellent job prospects
The counseling profession has a wide and growing scope. According to the US Bureau of Labor Statistics, marriage and family therapist occupations can increase to 14% in the next decade. With such stats, fresh graduates are likely to find jobs early in their careers or even individuals who wish to relocate. Increasing demand for counselors also provides leverage to candidates who can demand a market-competitive salary package.
School counselors are known to earn the highest as compared to other therapists, followed by marriage counselors. Although the remuneration might differ from office to office, the basic package allows a reasonable standard of living.
7. Job benefits and security
With a growing demand for counselors in the field, there are greater chances of staying employed. Job security concerns many individuals in different fields, where employees are unexpectedly fired. On the other hand, counselors enjoy working without fear and have better opportunities available to switch to. Additionally, qualified counselors enjoy additional benefits such as annual or performance-based bonuses and healthcare insurance.
Conclusion
Counseling is an excellent option if you're unsure which career might work for you. Qualified counselors are demanded in many sectors that are ready to pay handsomely. With a master's degree and a few years of experience, you can open up vast job opportunities in your area of interest. Apart from that, you can significantly help change people's lives who might be facing problems related to mental health, family, substance abuse, or academics. Also, Read More About – What is the Factorial of Hundred 100?