Business
How Can Digital Data Extraction Benefit Your Business?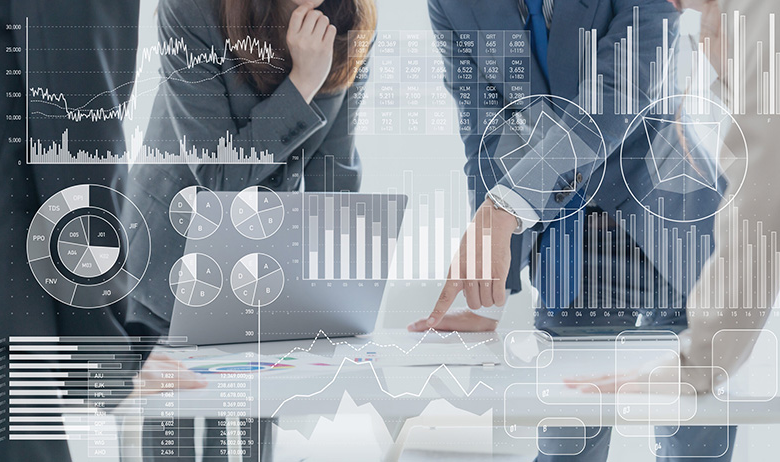 Automation has brought a massive digital disruption that changed the way businesses work conventionally. Again, data has become the new source of understanding business and generating income. Every business generates & deals with tons of structured, semi-structured, and unstructured data. According to Statista's report, enterprises across the globe created 64.2 zettabytes of data in 2020.
According to their predictions, by 2025, global data creation will reach more than 180 zettabytes. Automated data extraction will soon become an integral part of every business to handle large amounts of data. In this article, you will get a comprehensive view of data extraction, its significance, and the various benefits of digital data extraction in business.
What Is Data Extraction?
It is the process and practice of extracting information from various sources and using it to enhance different organizational tasks and strategies. For the process of ETP (Extract Translate Load), one of its vital phases is data extraction. Most modern businesses use data extraction processes as the foundation for precise decision-making analysis. According to a report, the global data extraction market cap is growing at a CAGR of 11.8 percent from 2020 to 2027. According to the prediction, it will reach 4.90 billion USD by 2027.
Data miners and data analysts often use the data extraction process to perform the mining of large databases or website data. Suppose we wish to analyze Twitter tweets or customers' frequency of buying a particular product – we will have to extract individual tweets/frequency details from their specific accounts before analyzing the patterns as business insight. The two vital processes used in data extraction are: extracting and formatting. Companies can classify data extraction based on the type of data. The most common data extraction classifications are:
Financial data
Performance data
Consumer/Client data
Market Competition
Irrespective of outsourced data entry services or any other services – automated data extraction tool plays a significant role in modern businesses.
Benefits Of Data Extraction in Businesses
Through data digital data extraction solutions and data extraction techniques, businesses can leverage numerous benefits. Some of them are:
Enhance operational productivity in business: With data extraction tools, enterprises can enhance their productivity by quickly extracting insightful data from a large set of unstructured text or data. Setting certain filters will also make it more specific to extract relevant data from multiple sources with precision.
Reduce human/manual error while extracting data: Error in extracting data can deviate a business from accurate analysis. Performing digital data extraction through automated tools ensures data accuracy with consistency across multiple sources. Automation in data extraction also eliminates manual/human errors.
Enable informed business decision-making: With proper data extraction, enterprises can enable informed decision-making. Proper data extraction allows enterprises to uncover day-to-day trends and understand patterns for better business insights. Extracting data from various sources like spreadsheets, databases, etc., through digital data extraction solutions allows companies to make better decisions through business operations.
Enables scalability in business: Digital data extraction solutions are great tools for extracting precise data from myriad sources. Data extraction, with proper analysis, enables scalability in the industry because enterprises can get appropriate insight on when to scale their branches or manufacture more for better business growth.
Optimize various costs: Understanding customer habits, behavior, and demands have become inevitable to flourish in a business. That is where enterprises prefer using data extraction to extract precise data from diverse sources. Based on these insights and trends, companies & brands can determine which item is in demand & in which location. With exact customer requirements & habit analysis, businesses can optimize their supply chain costs and other logistics expenses.
Real-time extraction: Companies also prefer to outsource data entry services. By doing so they can avail of cost-effective digital data extraction through various data-pulling tools to receive real-time data-driven insights. It can help enterprises & brands understand the current market situation. Through real-time insights, business analysts can easily understand market fluctuations and predict the demands for better business growth.
Helps improve customer service: With data extraction techniques and tools, enterprises can integrate CRM solutions and automate the operations of pulling customer information. It can give a better perspective on which customers are interested in buying specific products or services or facing certain problems. That way, companies can assist customers in enhancing their buying experience.
Conclusion
Data extraction has become a substantial part of modern data-driven business. We hope this article has given a comprehensive idea of data extraction and highlighted some essential verticals where data extraction can benefit businesses. It can help analyze customer traits and enhance business revenue immensely. Whether we explore the market trends or optimize the supply chain, data extraction becomes the foundation before taking it further for analysis.