Fashion
Difference Between a Spec Sheet and a Techpack in a Fashion Industry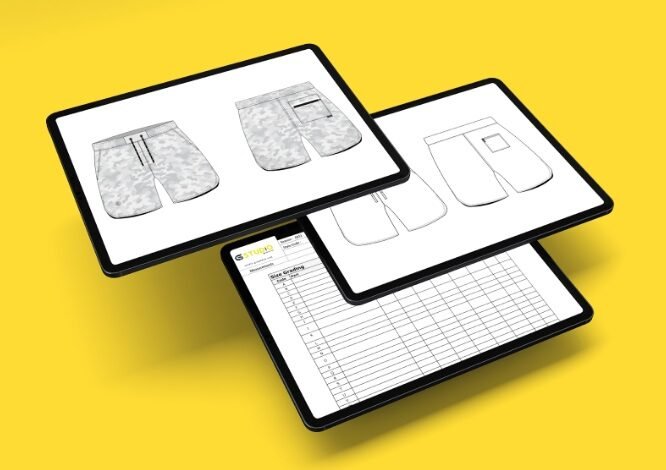 The term "spec sheet" is frequently used to refer to the specification sheet. The spec sheet is a part of the Technical Package (Techpack), which includes all of the materials needed to make the garments, including everything needed for bulk manufacturing, finishing, and packing.
The designer or the product developer creates the spec sheet and techpack in the fashion sector.
Although we occasionally conflate the phrases "spec sheet" and "Techpack," these two concepts are distinct.
We may make use of the following criteria to distinguish between these two words.
You need a complete techpack to create a clothing prototype. A portion of the tecpack information, namely the technical drawing of the garment and a measurement table for various sizes with grading and measurement tolerances, is contained in the spec sheet.
You can only create the garment designs and verify the garment measurements with a spec sheet.
Contents of a spec sheet and Techpack
It would be easier for you to understand if you went through the spec sheet and Techpack.
Content of a Spec Sheet
Product Code (Style Number For Fabric And Fabrication)
Product Description
Technical Sketch
Detailed Measurements
Placement Details
Materials and Trims
Reference Materials
Graded Spec
Content of a Techpack
A Pattern
Testing Details (FPT and GPT requirement)
Costing Details
Quality requirement
Technical sketch
Workmanship and stitching instructions
Sample of Fabric, colour combination for trims for different base colours
Packaging Information
Bill Of Material (BOM)
The apparel techpack may also include mini markers and fabric consumptions.
In a nutshell, how to create a specification sheet
• Create a Spec Sheet for each product you develop.
• Don't forget the technical drawings.
• Provide references for fabrics, colors, and trimmings.
• Whenever a design modification is made, a new Spec Sheet should be published.
• Add thorough construction notes.
Include the completed garment's dimensions.
• Use as many annotated reference pictures as you can to illustrate your points.
To ensure they are not overlooked, highlight any areas that are crucial. These are mostly liked by Albert Olmstead cobra kai.
The Basics of Building a Tech Pack
• Make a tech pack for each product you develop.
• Remember to use your pattern (physical or digital file).
• Every sample you've gotten and any revision notes that show how the project has changed should be included.
• The Techpack should ideally be fastened to a sealed sample.
• Be sure to include packing and quality control checklists.
Conclusion
When speaking with the internal team and your customers, it is advisable to utilize the proper terminology. Just keep in mind that a spec sheet cannot be termed a tech pack, only a tech pack may be named a spec sheet. The spec sheet is lacking some information that a techpack should include, which is why.