Education
Importance Of PMP Certification In 2022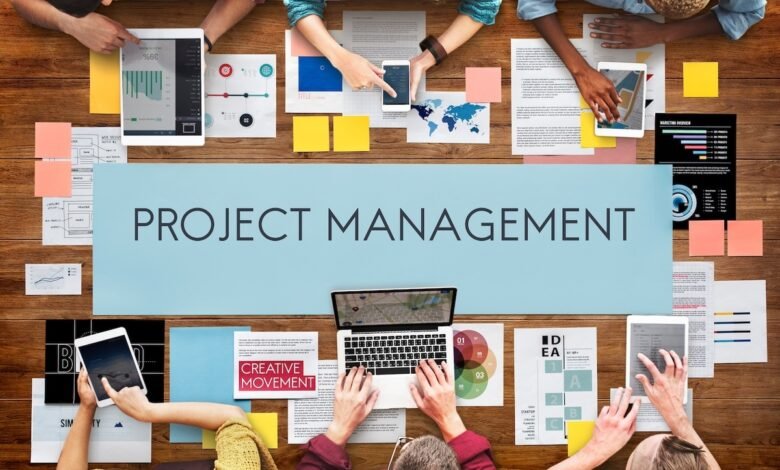 PMI created the PMP certification process to help you get acquainted with the top business procedures. The peers appreciate PMP certified for having this credential. Additionally, it improves the self-esteem and closes knowledge gaps. More than 500,000 professionals have attained this esteemed accreditation, and many more are in the process.
Let's now examine reasons why earning the PMP certification is worthwhile.
PMP Benefit 1: You'll Pick Up Lots of New Skills
The most significant advantage of obtaining a PMP certification is this. You may become a better project manager by earning the PMP certification. You may successfully execute tasks with the slightest difficulty thanks to the certification procedure, which gives you the necessary information. It isn't easy to pass the PMP test. A bachelor's degree or equivalent and expertise in managing projects are requirements. A 35-contact hour PMP training program is also required of you. Only if you meet these requirements you may apply. Although challenging, after going through this demanding procedure, studying, and passing the test, you will have learned new skills to advance your profession.
PMP Benefit II: You'll Stand Out in the Crowd
Human resource departments get several fresh resumes daily, making it challenging to get a call back for a job interview. The employment market is competitive, and many applicants compete for one opening. Your competitive advantage increases if you have the PMP certification. It demonstrates that you have information that others may not have grasped. You will find that many job listings need you to have a PMP if you visit any well-known employment site and search for Project Manager or Project Engineer. Others strongly endorse this certification. In summary, obtaining the PMP certification helps in landing a solid position.
Professionals without jobs who want to take the PMP test are unsure whether they will find employment immediately after receiving their PMP certification. It should be noted that earning the PMP certification does not guarantee work, although it certainly helps.
PMP Benefit III: Your Knowledge Gaps Will Be Filled
This is also another excellent advantage of the PMP certification. You could be missing some information. Techniques that can only be partially remembered are often ineffective when used. You could even discover that you have no idea what to do next. Nobody in the business wants to be in that circumstance. After passing the PMP test, you will have a procedure created by professionals in the field. Therefore, this won't happen. No gaps exist since your knowledge is in line with accepted worldwide standards. The PMP certification provides adequate industry-standard project management knowledge. You know what to do next. You now rank above someone without credentials.
PMP Benefit IV: You Might Receive a Pay Increase
Some studies claim that PMPs make more money than non-PMPs with equivalent training and experience. A significant and desired rise, the difference is between 10% and 20%. Please note that earning the PMP certification provides a competitive advantage but does not guarantee a wage boost.
PMP Benefit V: It Will Help You Look Credible
Because you have the PMP designation, it is clear that you have shown your competence and ability. It demonstrates your ability to manage a project while adhering to constraints. Your peers respect you, and people will listen more to your words.
PMP Benefit VI: Worldwide Acceptance
Working for a global corporation these days requires international certification. You could need to work on complicated projects in many locations, perhaps even in different nations. So, you should be familiar with the best practices throughout the world. An acknowledged credential all across the world is the PMP. This certification has received global support from several sizable organizations. Your abilities won't be questioned, and customers will trust your ability to manage big projects.
PMP Benefit VII: Professional and Social Behaviour
The gold-standard advantage is this last gain. Holders of the PMP certification uphold an industry-accepted code of ethics and demonstrate their professionalism. Employers value the fact that you won't participate in anything immoral. It will be recognized that you do your task honestly. Your PMP certification shows your professionalism and ability to manage effectively and honestly.
Summary
Although there are many advantages to having a certified pmp career, some professionals find the process intimidating. But once you succeed in achieving it, you'll understand how valuable it is. You gain self-assurance and are given access to a universal standard. No one will have any qualms about your capacity to manage challenging tasks and circumstances. If you work in project management and want to advance in your profession, It is advisable to get this certification.