Sports
Leigh Wood: 5 Things That Make Him Special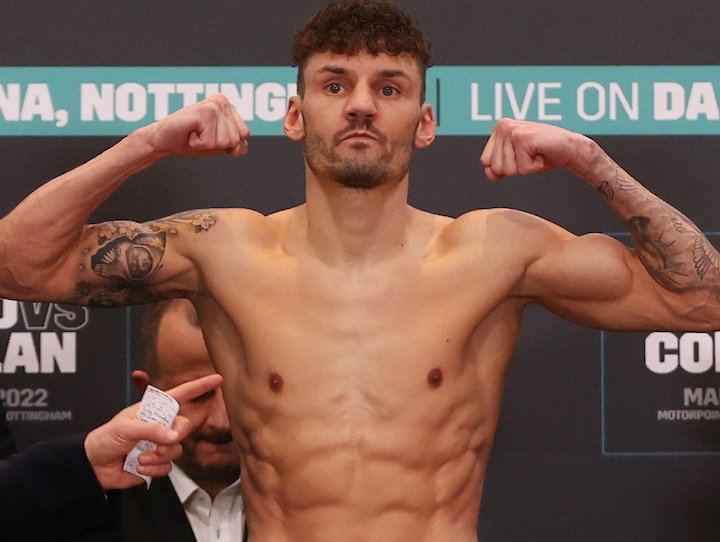 Leigh Wood is not a small name in the world of boxing now. In fact, he is the story to feel proud of for every person who always looks for a light at the end of the tunnel. He did fight for barely any money for years. However, victories over Xu Can and Michael Conlan did change his career forever. Now one can proudly say that Leigh is a millionaire. It does take a lot for many to earn millions in their careers. However, with the backing of hard work many things are possible and Leigh is a great example of it.
Hence, let us take a look at 10 things that makes Leigh a special fighter.
1: Leigh Wood: Great Student
Indeed, Leigh Wood is not a master boxer. He can counter punch very well. However, he is not Tyson Fury. Hence, it does require Leigh to learn things very well and then improve as a fighter. Under the leadership of master boxing trainer Ben Davison, he has indeed become a huge name in the world of boxing. Ben has worked very well to improve his boxing skills of Leigh. Hence it does work very well along with his punch power, which can knock out many people around the world. It is because of his humble nature to learn; Leigh has become a top name in boxing.
2: Leigh Wood: Inspiration
Coming from nothing and becoming something after giving everything. This is the life of a quality champion named Leigh Wood, who is indeed a great person to follow for several young children around the world. The way he came from nothing and did reach the highest level is just great. In 2014, Leigh Wood lost via a knockout against Gavin McDonnell. It tools him seven years to get a surprise chance against Xu Can and stunned the world. In between this period, it did take a hard journey of seven years where Leigh had no big promoter or trainer backing him.
3: Leigh Wood: Win Against Xu Can
Xu Can came from China with a great vibe. He was headlining boxing shoes in the whole world. Leigh Wood did get the chance to fight him in the summer of 2021. He did get the chance as Xu Can do not fight during the time of the COVID-19 waves in 2020 and 2021 (early part). He wanted to get an easy fight before looking to fight top rank fighters. Hence, he did go for Leigh Wood that did change the future of both fighters. Leigh came with a great plan and outboxed Xu can for 12 rounds. He did TKO Can Xu in the 12th round and did became the WBA (Regular) featherweight champion at Matchroom Headquarters, Brentwood, England on 31 July 2021. It was a huge surprise for everyone as Xu Can was seen as a monster in the division.
Leigh on Instagram
A great puncher
Wood's trainer believes that he can punch as good as a top cruiserweight. Ben Davison had trained massive Tyson Fury for two-plus years, it just shows how well does Leigh Wood hit. The very factor allows Leigh to change the view of the people.
His power seems now real as Wood did knock out Michael Conlan cold in the 12th round at Motorpoint Arena, Nottingham, England, on 12 March 2022. It was a hard knockdown as Conlan went outside the ring from Wood's hard punches. It did shock the world as Wood was getting hit a lot. Still, he made a comeback and did destroy Conlan.
Humble
Leigh Wood is one of the best people to become friends with. He was humble before becoming the world champion and is humble after becoming the champion of the world. It does tell how well he does manage his career. The very factor allows him to have fans now outside his home city Nottingham, England, United Kingdom. Leigh is a fighter who is great in the boxing ring and even better outside. As he did see many dark days, it does allow him to stay humble and create.
Also Read: Luke Humphries | Simon Whitlock | Met Gala 2022 | Estere Ciccone – Madonna's adoptive daughter