Fashion
Met Gala 2022: Most Anticipated event of the year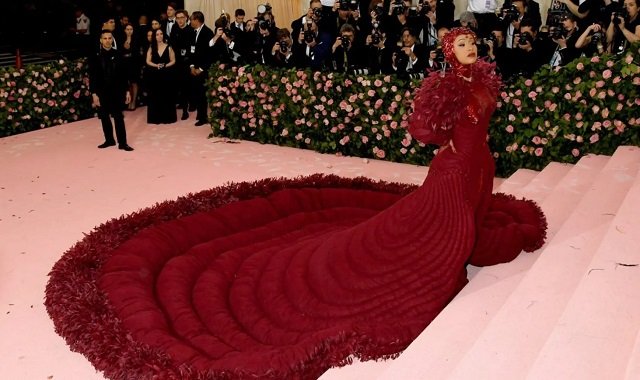 We all know how fancy these celebrity-studded events can be. These events are perfect to take some style inspiration from as celebrities wear all kinds of crazy outfits here. One such event is the famous Met Gala and it is the most anticipated event of the century. Many celebrities walk down the Met red carpet dressed in jaw-dropping attires. This event always creates a buzz around social media and is worth following it (Met Gala 2022).
What is Met Gala 2022?
Met Gala is often considered a big fancy dress-up party. Well, there is no denial of this fact but apart from that Met has a history and purpose to it about which not a lot of people are aware of. Met Gala is a fundraiser event for the Metropolitan Museum of Art`s Costume Institute in New York. It is an annual event for the opening of the Costume Institute`s fashion exhibit. This event was started way back in time by Eleanor Lambert in 1948 to raise money to support the newly opened costume institute (Met Gala 2022).
It has been a philanthropic, high society event that is big for the fashion industry. This event is one of its kind, attended by various celebrities like singers, musicians, actors, models, and socialites. Met Gala is a major red carpet event and it is covered by various photographers, critiqued, reviewed, etc.
If you are a fashion enthusiast you probably already know that every year the Costume Institute decides on a theme for display and the guests are expected to follow the theme and dress up accordingly. The event starts with a tour of the Museum and the exhibition, later followed by a formal dinner, but who are we kidding everyone`s, here for red-carpet looks.
Met Gala theme for 2022:
There have been many themes used for the gala in the past like costumes of royal India in 1985, the world of Balenciaga in1973, cubism and fashion in 1998, etc.
Well, this is the best time for celebrities and especially for designers to bring out their imagination and showcase their talents out front. I mean where else would you get such publicity. Every year celebrities rock amazing outfits, however, some are mocked and some are appreciated. This year`s theme is a continuation of last year`s theme.
It was based on American independence, it is supposed to be presented in two parts. "In America: A Lexicon of Fashion," was the theme for last year, and for this time it is "In America: Anthology of fashion". The theme will revolve around the evolution of American fashion and mainly focus on 19th and 20th-century fashion. The museum's curatorial team will work with notable American film directors and take inspiration from the cinematic marvels from the 18th century to the present (Met Gala 2022).
Who, where, what, and when:
This year the Met is scheduled for May 2 and the first day is going to be a massive red carpet gala event for celebs. Who gets to come to the event? Well, all those who can afford the ticket and get approval from AnnaWintour. This year is again going to be amazing without a doubt, so sit tight for the marvelous designs we are going to experience this time. 
Met Gala 2022 on Instagram | Jill Roord | Magdalena Eriksson | Mia McClenaghan