Bio
Sarah Fisher: Bio, Age, Race car driver
Sarah Fisher is an American retired professional race car driver who competed in the Indy Racing League (IRL) (now IndyCar Series) and the Indianapolis 500 intermittently from 1999 to 2010. She also raced in the NASCAR West Series in 2004 and 2005. Fisher took part in 81 IndyCar Series events, achieving a career-best finish of second at the 2001 Infiniti Grand Prix of Miami—the highest placing for a woman in the IRL until Danica Patrick's victory in the 2008 Indy Japan 300. In 2002, Fisher was the first female driver to win a pole position in a major American open-wheel race and competed in the Indianapolis 500 nine times, more than any other woman.
Bio: Sarah Fisher
Sarah Fisher was born on October 4, 1980, in Columbus, Ohio. An only child, she hailed from a family with a racing background; Fisher's father Dave, a self-employed mechanical engineer, competed in go-kart events against race car drivers Mark Dismore and Scott Goodyear. Her mother Reba, a middle-school teacher in technology, is the daughter of Evelyn Grindell, one of Ohio's early woman aviators, and drove go-karts in the backyard of her house. She was educated at Columbus School for Girls from preschool to third grade. As a young child, Fisher tried several sports, including soccer, swimming, and gymnastics; auto racing was the one thing that appealed most to her. Her age is 42 years.
Personal Life: Sarah Fisher
Sarah Fisher married front-left tire changer Andy O'Gara on September 15, 2007, at St. Roch Catholic Church in front of members of the IndyCar community. They have two children, who compete in racing events.
Career: Bio: Sarah Fisher
Fisher was born into an Ohioan family with a background in racing; she began competing at the age of five when her parents entered her in a quarter-midget race before progressing to karting three years later. She won three World Karting Association championships and she subsequently progressed into sprint car racing, where her success was moderate. Fisher made her IRL debut at the final race of the 1999 season. During her 11-year professional career, sponsorship problems limited her participation in the series. In 2008, Fisher established and drove for Sarah Fisher Hartman Racing until her retirement at the end of 2010.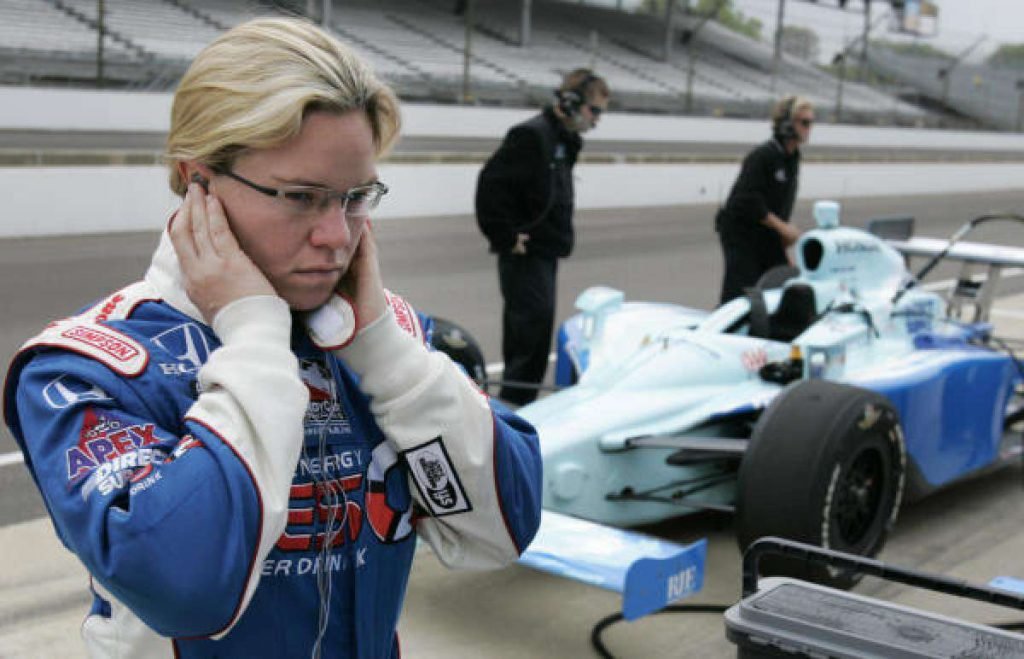 In retirement, Fisher focused full-time on Sarah Fisher Hartman Racing, with drivers Ed Carpenter and Josef Newgarden achieving modest success with the team. She retained ownership of the team until she merged it with Ed Carpenter Racing, creating CFH Racing in 2010. In 2016, Fisher sold her stake in CFH Racing to focus on a full-time career in business in Indiana but remained with the team to help with sponsorship development.
Charity
In June 2002, Fisher lent her support to the Girl Scouts' campaign "Girls Go Tech", which encourages young women to study science, technology, engineering and mathematics. She worked with the ALS Association Indiana Chapter in late 2011, raising more than $25,000 in a fundraiser in Beech Grove, Indiana to promote awareness of amyotrophic lateral sclerosis after an employee of Sarah Fisher Hartman Racing was diagnosed with the disease. Fisher co-wrote a book titled "99 Things Women Wish They Knew Before Getting Behind the Wheel of Their Dream Job" in 2010.
Net Worth
As of 2022, Sarah Fisher's net worth is under review. She might have earned a good amount of money from the races in which she has participated. She has also held ownership rights for Sarah Fisher Hartman Racing and might have earned a good sum of money from that also.
Taurus and Sagittarius Friendship | Ali Drew | Sophia Flörsch | Ria Hughes | Maryse Mizanin | Arlo Day Brody