ENTERTAINMENT
These 5 TV Shows on HBO Can Rescue You from Boredom during Holidays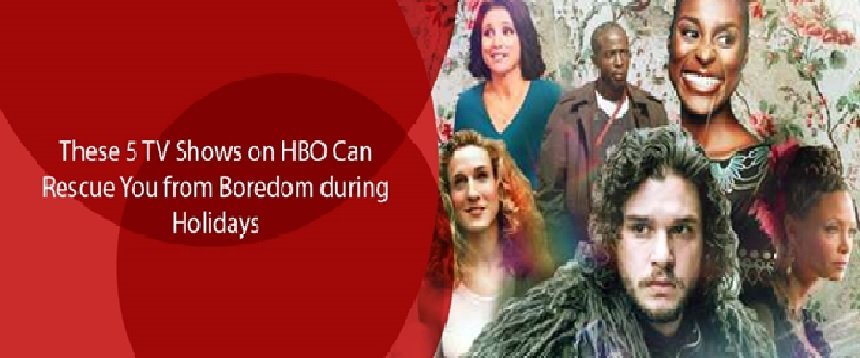 Do you often find yourself wondering what to watch amid the plethora of options that the TV world has to offer? Do you have a unique taste in genres that satisfy your hunger for entertainment? Well, you have come to the right place then.
We have gathered a few of the best TV shows to remedy any or all boredom that you may encounter. The list below contains TV shows from genres like sci-fi, comedy, drama, and several others. All it takes is for you to subscribe to the DIRECTV packages and unleash your TV's true entertaining potential. So, call up the DIRECTV Customer Service team for an instant subscription and start binging these TV shows today.
Warning: The shows discussed below do contain potential spoilers. Readers must continue with caution!
First up, let us tell you about a dramatic fantasy about Victorian women. Set in Victorian London, the series is about a certain group of women who suddenly manifest strange superhuman abilities.
This strange and fascinating new discovery puts them on a path to change the course of history. This spectacle is bound to pique your interest as it comes from the legendary director Joss Whedon, and features exceptional cast members like Laura Donnelly, Ann Skelly, Olivia Williams, James Norton, and a few others.
Next up is the fantastic DC Universe in DC's Titans. Revolving around the crime-fighting lives of young superheroes, the series tells the grouped and individual tales of Dick Grayson aka Robin (portrayed by Brenton Thwaites), Kory Anders aka Starfire (portrayed by Anna Diop), Gar Logan aka Beastboy (portrayed by Ryan Potter), and Rachel Roth aka Raven (portrayed by Teagan Croft).
The series has had 3 remarkable seasons so far, and it is expected to return for the 4th one in 2022. While several new fan-favorite characters like Conner Kent aka Superboy (portrayed by Joshua Orpin) have already joined the cast, many have yet to reveal themselves.
The Other Two is comedic series about a sibling trio wrapped in sibling rivalry and jealousy. Though, the jealousy factor is not as grave as one might think. Cary (portrayed by Drew Tarver) and Brooke (portrayed by Heléne Yorke) are the elder children of the Dubek family. While Cary is an aspiring actor, Brooke used to be a professional dancer.
Their lives, though, are overshadowed by the fame their brother Chase (portrayed by Case Walker) suddenly receives online. While the siblings more than care for their baby brother, his overnight popularity, make them question their mixed feelings for him. Other noteworthy actors joining this cast include Ken Marino, Molly Shannon, Josh Segarra, and some others.
Kaley Cuoco received significant praise and appreciation thanks to her iconic role as Penny in The Big Band Theory. So much so, that she moved on to star in her own TV show as The Flight Attendant.
This comedic journey tells the story of Cassie Bowden (Kaley), an alcoholic madcap flight attendant who has little regard for her job. Her story gets way more interesting when she wakes up in the wrong hotel room at the wrong time, with a dead body. This troubling situation compels her to wonder if she really is the killer. Other noteworthy cast members part of this spectacle include Audrey Grace Marshall, Michiel Huisman, Zosia Mamet, and various others.
One simply cannot ignore the contributions of Doctor Who when discussing entertaining TV shows. Spanning over more than 12 successful seasons, the series has blessed fans with amazing Doctors, exciting adventures, and mesmerizing technologies.
For those who are unaware of this timeless gem, Doctor Who is about a rogue time traveler who travels through space and time with a stolen TARDIS (Time and Relative Dimension in Space) from the planet Gallifrey. Actors that have been worthy of being called the Doctor are Matt Smith, Peter Capaldi, David Tennant, Jodie Whittaker, and nine others.
In a Nutshell
There are countless other TV shows that you can catch on HBO that can quench your thirst for entertainment. You can also consider TV shows like Stargirl, Doom Patrol, and Snowpiercer. Though, we do recommend kicking off your journeys with these titles first.
Read More –  Bling bling boy | avple | pikashow v60 apk download | Bflix | Pikashow APK