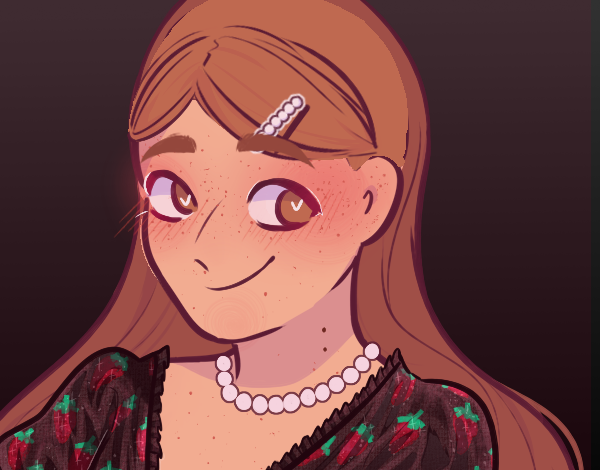 Are you familiar with Avatars? Do you know you always use it online? Avatars are the digital representation of users in various virtual environments. It contains different characteristics and features which suit the user's preference and style. Have you ever heard of Picrew? You have probably seen it on TikTok as a nationwide trend as individuals make avatar versions of themselves. Avatars continue to pave the way online as many more trends include them. Picrew is an avatar maker that got well-known in 2020 due to the avatars that users can create within seconds using Picrew. The story behind Pi crew is still a mystery to many. When was Pi crew Made? Who made Picrew? Keep reading and learn more!
What Are Avatars?
Avatars existed for a long time, even before technology emerged. Creating an avatar is as old as the concept of identity itself. The earliest avatars were probably drawings or dolls representing the players in an RPG. Over time, avatars have evolved from simple designs to digital representations like we see today. Online avatars are handy in many ways, such as through social media, video games, and virtual reality. Avatars are a great way to express yourself online and share your identity with others. If you want to learn more about avatars using Picrew, or you want to learn how to make an avatar, read on.
When Was Picrew Made?
Picrew is a free avatar maker that allows users to create their avatars. It is accessible on mobile devices, tablets, laptops, and computers. Users can add outfits, accessories, hairstyles, and more to create the avatar they want. It is highly prominent on TikTok and other social media platforms. You can create an avatar on Pi crew in just a few seconds. With Picrew, you can create an avatar for Instagram, Facebook, TikTok, and more. You can also use it to create an avatar for your business.
Picrew is an avatar maker that originated in Japan. It was developed in July 2017 by two employees of Tetachroma Inc. The official launch date of the Pi crew is in 2018. It became famous on the internet in 2020 as many users discovered it due to a Picrew User who posted her avatar version on TikTok. Picrew continues to have millions of users and hundreds of creators across the globe.
What Are The Languages Available On Picrew?
Language is an essential aspect while creating an avatar. It is hard to create an avatar if you do not understand the language. There are two languages available on Picrew, which makes the site a Bilingual Platform.
English: You can create your avatar in a language of your choice. English is one of the easiest languages to understand, and choosing it will help you make your avatar. You can easily choose from many options like gender, age, skin color, dress, and more. 
Japanese: The original language of Pi crew is Japanese, as it originated in Japan. Many Japanese individuals also use Pi crew to create kawaii avatar designs. If you can understand the Japanese interface, you are not required to change the language.
It is easy to create an avatar with the language options available on Picrew. If you want to use a different language, you can change the language by clicking the language icon at the top-right corner of the homepage. Read further to learn the difference between a Pi crew User and a Picrew Creator!
Difference Between Picrew Users and Picrew Creators
Picrew is a haven for digital artists, a place to explore for kids, and a site to spend time for adults and teens. Users and Creators are two different entities on Picrew. Although both have the chance to create unique avatars, they have different roles on Picrew.
Picrew Users: Picrew Users use Pi crew to create their avatar and share it with the world. They can create a custom avatar in any way they want and share it on different social media platforms. They don't need to sweat to create an avatar and can pick Pi crew Makers, which they can customize to create a unique design.
Picrew Creators: Picrew Creators are responsible for creating the avatar makers and making them available to the public. It is a daunting task. Only a few people are approved to become a Picrew Creator. You will also get to see how other people react to your avatar. Picrew Creators need to create an account for the platform by filling out an application to be able to share their unique customizable avatar makers.
How To Become A Picrew Creator?
If you want to become a creator on Picrew, there are a few things you need to do. You should create an account on Picrew by clicking the Pi crew Creator button on the homepage. It will redirect you to a form that you need to answer honestly. The application form will require your name, email address, and a message about the skills you can share to create Pi crew Makers. Submit the form after entering the required details. Make sure to provide an active email address, as the site will send you updates on it.
Should I Use Picrew?
If you are looking for ways to express yourself online, avatars are a great tool. With Picrew, you can make your avatar in seconds. You can choose different colors, styles of clothing, and accessories like sunglasses to create a unique avatar. You can use it on social media, in online games, and in virtual reality. With Picrew, you can make online communication fun and expressive. If you want to explore more about avatar creation and customization, Pi crew is a must-visit site for you!
Conclusion
Avatars are used in many ways and are a great way to express yourself online. With Picrew, you can create avatars in a few seconds and choose from thousands of presets and styles. If you want to make your custom avatar, you can use Picrew! We hope this guide helped you learn more about the Pi crew and answered your curiosity regarding Picrew. Create unique avatar designs using Pi crew and stand out from the crowd!
Also Read About – pikashow app wikipedia download | Bflix | Pikashow Apk | Pikashow v60