Fashion
Aloha Fashion: Hawaiian fashion outfits for women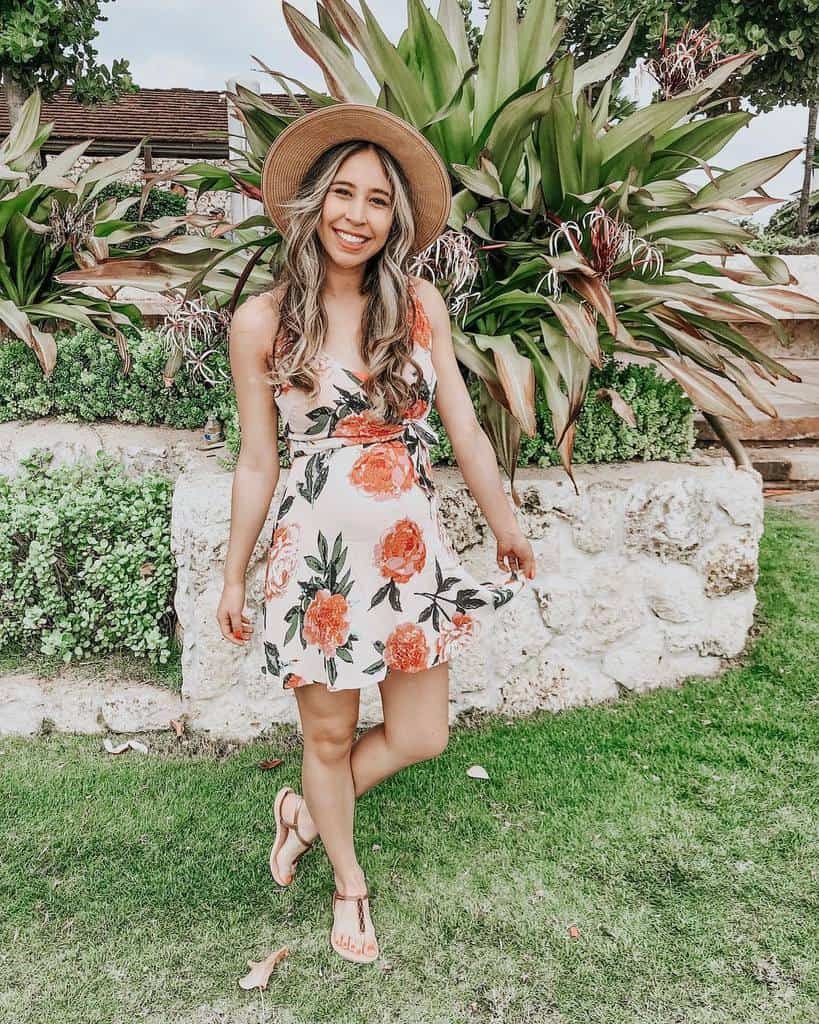 Hawaiian Outfits: Intro
Fashion is a very vast topic to talk about and explore, there are millions of aesthetics, styles, looks, and outfits. There are various ways you can dress up according to the location, occasions, events, season, and personality. Anything that you put together, that looks appealing and is suitable in a particular environment could be called Fashion. Currently, as the summer season is approaching, some of us might want to spend our vacations relaxing and sunbathing on a beach. Surfing and swimming, candlelit dinners at night by the beach would be such an amazing plan. To execute a perfect vacation, we need to be all prepared with our essentials and beachy, breezy Hawaiian outfits.
Hawaiian Outfits: Aesthetic
Hawaiian aesthetics are all about beach, sea, waves, sun, island, canoe, coconut, flowers, flora, fauna, etc. Although Hawaii is a small, indigenous place, however, it is extremely beautiful with deep-rooted and rich culture. Hawaiian people are still attached to their culture and they proudly represent it. Hawaiian essentials like a canoe, shells, Hawaiian tattoo, and lei (traditional flower garland) or tiaras are famous worldwide.
Hawaii is an exotic tropical island located in America, this place is a huge tourist attraction for newlyweds, couples (especially if you are wanting to propose to your significant other), if you are looking for a getaway, you could go with your bestie and most definitely alone too. The vibrant culture of this place, even after modernizing is kept alive by the natives is what attracts people to it. The luau party, sailing, kayaking, or even walking by the shore are some of the things that will make you book a flight to Hawaii.
Also visit: Star Wars Aesthetic: Fundamentally changed the aesthetics and narratives of Hollywood films
Aloha fashion 101:
Since we are talking about Hawaiian specialties, how can we forget about its great fashion style? Whenever we think Hawaiian, floral prints always come to our minds, and when we see flowers or leaves motifs we imagine Hawaii. Well, that's how closely knit these two things are, Flowers deeply personify the culture and tradition of the land. Their authentic dress from ancient times was skirts and tops made from leaves, flowers, and other naturally procured material.
In modern times, you wouldn`t see people wearing this; however, for a recent yet conservative look, women can wear a traditional muumuu (It`s a loose dress that hangs from the shoulder and is like a cross between a shirt and a robe. or a long dress with floral print or a sarong.
If you are planning on a vacation to Hawaii then you must pack some Polynesian-inspired printed outfits, a floral loose A-line dress, a short jumpsuit, swimwear, a bikini, Kimono robes are essential while you are there on a beach. Aloha shirts, crop tops, shorts, sarong wrap skirts, etc. These are some of the items you should be carrying to vibe with the atmosphere in Hawaii. You can pair your outfits with shell jewelry, lei or flower garland, lavender tiaras without which the Hawaiian aesthetic is incomplete.
Cowgirl Outfits | Lush fashion lounge | Sarah Fisher | Hawaiian Outfits on Pinterest