Others
Taxes Meme: Jokes, Fun, Love, Games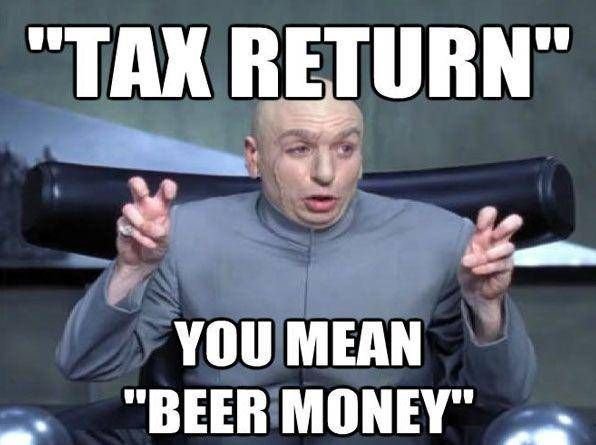 Taxes Meme: Introduction
The taxes meme comes from a person known as the taxmaster. This hilarious nickname was given to Patrick Cox, the founder of a US tax relief and advising firm who consults people. He turned into a meme when his face started to appear in late night commercials on TV with taglines like – "are you getting audited"? Or – we'll solve any of your tax problems. This 30 second long commercial was the origin for memes. Since this commercial has been aired, there have been many photoshopped images of Patrick Cox, known as the – taxmaster.
THE SPREAD OF Taxes Meme
A youtuber posted a parody video the Patrick Cox commercial on YouTube in 2011. In that video he was made to look like he was assaulting his accountants because his clients were being mistreated. That video o youtube has more than 24k views. Then in April, someone posted a photo of a PTSD boy with Patrick photoshopped in the background. That image got more than 15k likes and almost 400 upvotes when it was posted. This meme got so famous that people began to post these memes on the US tax day. And to this day, this meme is still a recurring subject when the US Tax day occurs. Macro images of this meme were also posted on websites such as Quickmeme and 4chan. The day this meme was posted, it got instantly popular on the r/business memes subreddit.
THE FUNNIEST OF TAXES MEMES
There are many photoshopped images of the taxmaster, these are the hilarious captions written on them.
They told me I could be anything, so I became the tax master.
I am patrick cox as tax master, I will literally eat your taxes.
Photoshopped as santa claus : tax master is reborn, here come your presents.
Photoshopped as terminator : the terminator tax master has returned from the future, only 999 can deactivate him.
Photoshopped as the devil : the demonic tax master has returned, only 666 can kill him.
Interdimensional tax master : Every post creates another reality for taxmaster to reign.
Years of Unpaid taxes? Hire me to send your check to the IRS.
Photoshopped as pokemon anime : The pokemon master has returned!
Real photo of his tv commercial : the fart was uncontrollably wet.
Tax return? Oh you mean beer money.
Also Read: Mothers Day Memes |  Eminem Memes | Junjo Romantica